Tackling the climate challenge with ICTs
The world is approaching a critical juncture where we are left with dramatically reduced chances of tackling the causes and effects of climate change. Continued high resource consumption, a reliance on carbon-intensive and polluting technologies and growing population pressures threaten environmental sustainability and development outcomes as never before. As information and communication technologies (ICTs) are increasingly integrated into every aspect of the global economy, they should logically be considered a central element in any framework for addressing climate change.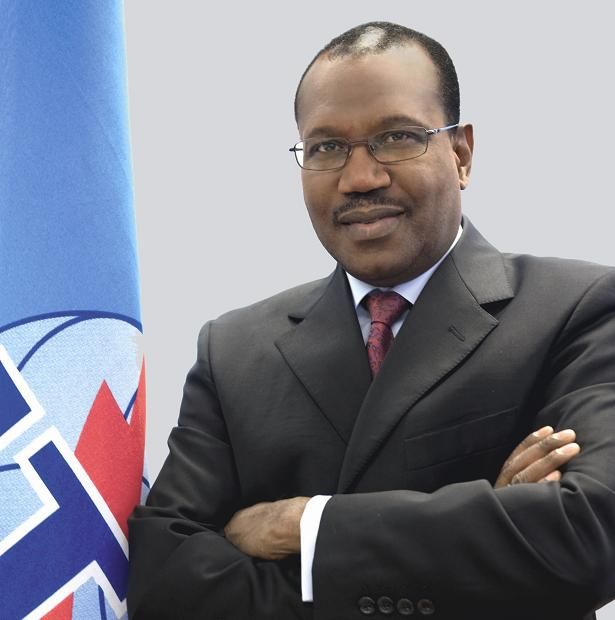 The Fifth Assessment Report by the Intergovernmental Panel on Climate Change (IPCC) states that each of the last three decades has witnessed an increasingly warmer climate on earth than any preceding decade since 1850. Total positive radiative forcing since the industrial revolution in the late 1700s has led to an increase in the atmospheric concentration of greenhouse gases, particularly carbon dioxide (CO2).
The continued increase of CO2 emissions has accelerated the negative effects of climate change on the environment, such as higher sea levels and extreme weather events, including both heavy rains and droughts, which have risen by 38 per cent between the 1980s and 2000s. Climate change is also predicted to alter the quality and productivity of natural resources and ecosystems, some of which may be irreversibly damaged, further decreasing biological diversity and negatively impacting human health and economic development.
Although time is running out, it is not too late to act to avoid the most devastating effects of climate change. The recently released report Better Growth – Better Climate, by the Global Commission on the Economy and Climate, states that the next 15 years will be critical for climate action, as the global economy undergoes an intense structural transformation that will determine the future of the world's climate system.
The report emphasises the opportunity to harness the expanding capacities of human intelligence and technological progress in order to meet the challenges of climate change, while achieving high quality, resilient and inclusive economic growth.
In particular, three action areas are highlighted where progress is most needed:
Cities – Half of the world's population lives in urban areas, but at the same time generates 80 per cent of global economic output and 70 per cent of global energy use and greenhouse gas emissions.
Agriculture – Global population growth, urbanisation, rising incomes and resource constraints are putting enormous pressure on land and water resources.
Energy – Global energy use has grown by more than 50 per cent since 1990 and the expansion of global energy demand over the next 15 years is predicted to be between 20 to 35 per cent.
Smart, efficient solutions
ICTs and broadband connectivity represent a vital part of our modern infrastructure, and can play an instrumental role in tackling the challenges in the three key areas outlined in the report of the Global Commission. ICTs can provide 'smart' solutions that have the potential to increase energy efficiency in production and consumption – thereby cutting costs – as well as to decrease greenhouse gas (GHG) emissions at the same time.
The emissions balance
Although the ICT sector has been estimated to contribute 2-2.5 per cent of global greenhouse gas emissions, maybe even increasing to 4 per cent by 2020, the sector's emissions are offset by its enabling function, contributing to energy efficiency in other areas. ICTs have the capacity to deliver carbon savings five times greater than the ICT sector's own total emissions.
The report Means of Transformation – Harnessing Broadband for the Post-2015 Development Agenda by the Broadband Commission for Digital Development, which was released on the eve of the 2014 UN Climate Summit, highlights concrete ways how ICTs can be instrumental in combating climate change.
Regarding cities, the focus is on developing technologies to control energy consumption and collect information through ICTs. Smart energy management systems use sensors, advanced meters, digital controls and analytic tools to automate, monitor and control the two-way flow of energy.
In agriculture, ICT tools can make farming more profitable and sustainable.
In agriculture, ICT tools can make farming more profitable and sustainable. These tools can facilitate the monitoring of environmental and soil conditions, through sensors and telemetry units which measure and transmit parameters such as air temperature, humidity, leaf wetness and soil moisture over mobile networks to global databases. In addition, ICTs contribute to achieving food security by improving tracking and delivery systems, providing food where it is most needed while reducing waste, spoilage and pilferage.
In regard to wider energy use, ICTs can contribute to making the energy sector – currently the single largest contributor to GHG emissions – more efficient. Smart grids can contribute to mitigating emissions through a variety of software and hardware tools that enable generators to route power more efficiently.
As the global economy continues to take up more innovative low carbon solutions, we shall see entire sectors – such as transport, energy, healthcare, government services and communications – become cleaner, more efficient and more environmentally friendly, and, at the same time, more profitable.
The introduction and implementation of national broadband plans as sound public policy tools have not only spurred economic growth but have also contributed to the achievement of broader societal goals. ICT-enabled climate solutions will fully leverage the transformative potential of ICTs for sustainable development.
A call to action
At the international level, countries should recognise the indispensable nature of ICTs as a means of implementation of any national or international strategy on climate change. This should be reflected appropriately in the international climate agenda and leading international processes on climate change, such as the United Nations Framework Convention on Climate Change.
Countries should recognise ICTs as a means of implementation of any national or international strategy on climate change.
At the same time, at the national level, countries around the world are urged to recognise the importance of environmentally-focused broadband policies to accelerate global progress towards a low carbon economy and take necessary action to establish such frameworks. Visionary leadership is needed as well as long-term broadband plans coupled with applications of ICT services for energy, health, education and environmental protection.
From an institutional standpoint, regulatory certainty, integrated decision-making and cross-ministerial flexibility should contribute to overcoming the barriers that currently hinder the adoption of broadband-enabled applications that can promote environmental sustainability. Incentivising the uptake of such low carbon solutions, funding or facilitating scalable pilots, forming partnerships among the private sector and government agencies, promoting the dissemination of findings, and boosting measurement and standardisation are all parts of a holistic approach to broadband policies that support effective action on climate change.
The threat of climate change is real – the future of our planet is at stake. Let us make sure that we have the proper tools available to tackle this challenge and transition towards a prosperous, environmentally friendly, socially inclusive and sustainable way of living. It is now or never.