Senator Bob Wieckowski discusses the importance of climate smart policies
Ahead of the Sustainable Innovation Forum taking place in Katowice, Poland on the 9th and 10th December, we caught up with Senator Bob Wieckowski, California State Senator, to discuss the importance of climate smart policies.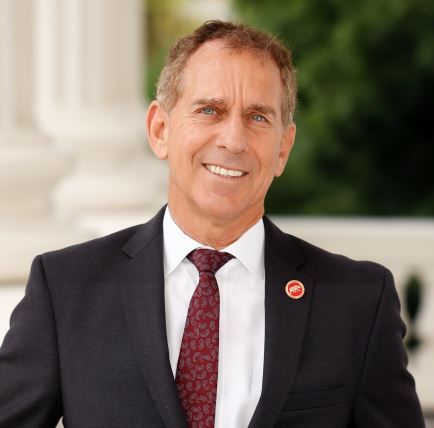 Ahead of the Sustainable Innovation Forum taking place in Katowice, Poland on the 9th and 10th December, we caught up with Senator Bob Wieckowski, California State Senator, to discuss the importance of climate smart policies.
Tell us about yourself Bob, what are your main areas of focus and interest, when it comes to sustainable innovation?
California has created a comprehensive climate policy framework to reduce greenhouse gas emissions and increase climate adaptation. As chair of the Budget Subcommittee 2 overseeing Resources, Environmental Protection, Energy and Transportation, and as chair of the Senate Environmental Quality Committee, I have the unique role of reviewing our climate change legislation and the Cap and Trade expenditure plan that funds many of California's climate change programs.
We are investing significant amounts of funds to promote low carbon transportation and electric vehicles. These steps include offering clean vehicle rebates, low carbon fuel production, and expanding and accelerating a statewide infrastructure for zero emission vehicles that already includes more than 17,000 charging plugs. We are combating wildfires through our Healthy Forests programs with prescribed fires and fuel reduction and new helicopters for firefighting.
But two areas that are priorities for me are enhancing California's adaptation programs and climate and clean energy research. The wildfires have demonstrated we need to rethink our development growth patterns and we must also address sea level rise, warmer temperatures, and the reduced moisture in our forests and agricultural fields. This requires collaboration, coordination and a greater commitment across all levels of government.
Secondly, if we are going to have a shot at slowing warming to 2 degrees or 1.5 degrees by the century's end, we need groundbreaking technology that speeds up the reduction in greenhouse gas emissions. That requires research and development. We might not get there without scientific breakthroughs.
In your role as State Senator, how do you help move the needle on climate smart policies? What advice can you give others doing this?
I am fortunate to serve in a state that has a long history of environmental activism. We had a Clean Air Act in California that preceded the national Clean Air Act. We have passed groundbreaking climate change legislation and our voters have strongly and repeatedly supported our climate policies. As a Senator, it is important to analyze our sustainability efforts to fill the gaps where we are falling short and make important changes to advance our progress. For example, in 2015, after listening carefully to local representatives, the private sector and non-profit leaders, I passed legislation to better coordinate and collaborate with climate leaders across all levels of government. As part of this legislation, I also created a technical advisory council to assist local leaders and established an information clearinghouse to provide all parties with access to the latest scientific information. Last year, I worked to address our slumping state recycling program to require a first in the state minimum content standard for plastic beverage containers. My bill was not approved despite wide support, but it raised awareness of the need to strengthen recycling, increase producer responsibility and decrease the waste going to our landfills. My advice is keep pushing. We need all jurisdictions, large and small, working on climate smart policies.
We know clean air is crucial to our journey going forward. But how has cutting greenhouse gases not only helped this, but actually helped grow California's economy?
I represent much of Silicon Valley, the innovation capital of the world, and that includes our growing clean energy economy. My district includes the Tesla car factory, Tesla Energy Solar, Sun Power, Proterra, Efficient Drivetrains Inc., recently purchased by Cummins, and several other clean energy firms. Our policies have clearly incentivized economic growth in this area. In my district, we have more than 35,000 clean energy jobs. California is the fifth-largest economy in the world and America's leader in clean energy jobs. In fact, we account for one out of every seven clean energy jobs in the United States. This employment sector outnumbers fossil fuel jobs by 430,000. That gap will grow as we strive to achieve our goal of 100 percent clean energy by 2045. We have proven beyond a doubt that you can transition to a clean economy without limiting economic growth. Not only can it be done – it must be done to avoid a global catastrophe.
You are joining us at the 9th Sustainable Innovation Forum – how important are the planned discussions at the event in your view?
I am looking forward to the Forum because these types of discussions among international participants from the public, private and non-profit sectors are very important. They enable us to become more aware of the innovative, sustainable policies that are being pursued by regions and nations across the globe. Given the challenge that we collectively face, we cannot succeed without such interaction. This will be the third COP that I have attended. This fall, I participated in the Global Climate Action Summit affiliate events. And, in January of 2019, I will once again speak at the VerdeXchange in Los Angeles. These forums are very beneficial because of the high-level discussions and varied experiences we all bring to the table.
What's the best advice you've ever been given?
To always give it your best effort and not to dwell on setbacks. Learn from the experience and move on. This approach has served me well through my academic and my professional life, especially in political office. I advocate for my issues forcefully and if I come up short, I always consider how a change in strategy or tactics might achieve better results in the future. But you have to regroup quickly because the issues and the schedule demands do not stop coming. You have got to be resilient.
Senator Bob Wieckowski is speaking at this year's Sustainable Innovation Forum which is taking place on the 9th and 10th of December, find out more here.