Interview with William Cannon, Environment & Infrastructure Group, Sumitomo Corporation of Americas
Climate Action recently spoke to William Cannon, Senior Vice President and General Manager, Environment & Infrastructure Group, Sumitomo Corporation of Americas – partner of the upcoming Sustainable Investment Forum on 19th September in New York.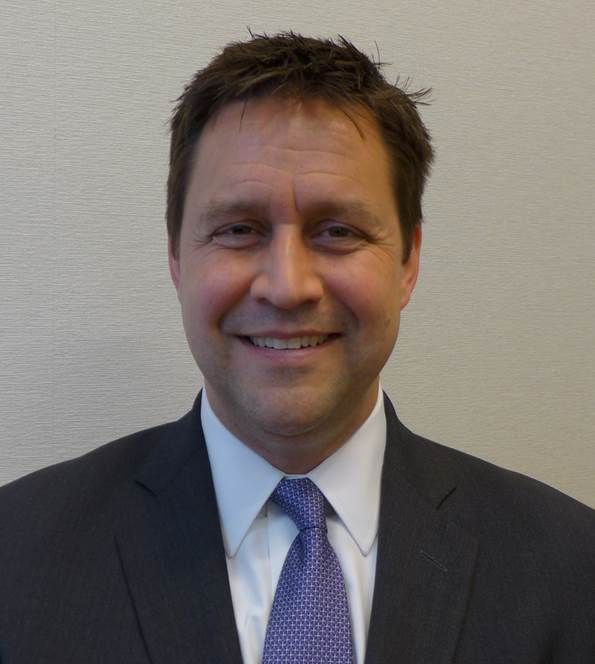 Climate Action recently spoke to William Cannon, Senior Vice President and General Manager, Environment & Infrastructure Group, Sumitomo Corporation of Americas – partner of the upcoming Sustainable Investment Forum on 19th September in New York.
Firstly, could you please explain who Sumitomo Corporation of Americas is and what you do?
Sumitomo Corporation of Americas (SCOA) is the largest subsidiary of Sumitomo Corporation, part of the Japanese "Sogo Shosha", the traditional term for a Japanese trading company. While SCOA is rooted in the trading business, today the company acts more like a global investment firm with businesses and subsidiaries across multiple industries and in multiple markets, including renewable energy and infrastructure.
At SCOA, I lead the Environment and Infrastructure business group for the Americas region, which includes the U.S., Canada, Mexico, Central, and South America. I'm responsible for overseeing business development and asset management within this group. My team aims to find wind, solar, and other renewable projects to acquire, develop, finance, and own.
Sumitomo Corporation of Americas continues to grow its portfolio in renewable power and has extensive experience developing, operating and owning wind, solar and battery storage projects. Why is investing in renewable energy technologies so important?

Simply put, we, as a society, cannot continue to move forward powered by a finite supply of resources. Investing in ways to harness renewable energy sources is the only way we can sustain growth and progress for the generations to come. Wind, solar and other renewable technologies are important for the future, but do not come without their own set of challenges. This makes it that much more important to promote innovation – so we can not only harness the power of these resources right now but also continue to make them better and more effective solutions for our future energy needs.
How do you think environmental constraints will shape global markets?
Environmental constraints are already shaping markets across the world. Various countries and states have shown their commitment to climate change via the creation of assorted accords and contracts, such as the Paris Climate Agreement in 2015. We also see these forces at play in the private sector, thanks to the CSR initiatives of corporations, both large and small. Investors demand that companies address global warming and reduce their carbon footprints, which is where my team is able to help. We act as the lynchpin in getting these companies partnered with new wind or solar generation projects that can provide them with clean power, and ultimately attain their green energy targets. Additionally, since Sumitomo is a global corporation, we are able to assist them in their clean energy initiatives around the world where ever they may have manufacturing facilities or satellite offices. So, environmental constraints are influencing how world leaders and companies spend their dollars, which in turn creates new and myriad opportunities in the renewable energy sector.
Sponsored Content
What is Sumitomo Corporation of Americas' plan for the future?
Our near-term goal is to have a generation portfolio that is comprised of 30% or more renewable capacity. Looking further ahead, our goal within our energy business is to significantly decarbonize our global IPP portfolio. This means maintaining our current investments while adding a significant amount of zero-emission, renewable energy assets.
We are also focused on evaluating what we see as future trends in energy and sustainability. Distributive generation continues to be a major disruptor in this sector and battery technology is at the forefront of energy innovation. With our experience in solar and battery storage projects, we want to help consumers become more directly involved in the production and management of their energy needs.
Another key focus for us is investing in wastewater treatment and desalination facilities. Too often we take for granted that we can go over to our sink and pour a glass of water without a second thought. Water is one of the most precious resources in the world, and our goal is to leverage SCOA's infrastructure expertise to become a leader in providing clean drinking water to those who need it.
Sumitomo Corporation of Americas is a Gold Sponsor of the upcoming Sustainable Investment Forum. Could you explain your motivations behind being involved in this event?

Sumitomo has a longstanding tradition of corporate social responsibility and giving back to the environment – one that is rooted in our business philosophy and core values. We often reference our reforestation of the Besshi Copper Mine in Japan during the late 1800's -- both due to its overwhelmingly positive impact on the local environment as well as the fact that it shows that CSR has always been top of mind for our company.

With that in mind, the SIF is aligned with our company's business and societal goals. From my team's perspective, the fact that the SIF is a finance-focused event makes the program uniquely applicable to us. We are committed to driving the private sector's involvement in financing sustainable infrastructure projects to benefit the economy and the planet. Private companies and non-government entities need to make a point to invest in and use renewable power systems – and we are the team that can provide the opportunity for them to do so.

William Cannon will participate on the Strong Leadership for Accelerated Low Carbon Investment panel of Sustainable Investment Forum 2017, on Tuesday 19 September, at the Crowne Plaza Hotel in New York City
For more information on the event and the agenda clich here