Dr. Thomas Becker discusses the challenges faced by cities around urban mobility
Dr. Thomas Becker, Vice President of Government Affairs at BMW, discusses the challenges faced by cities around urban mobility.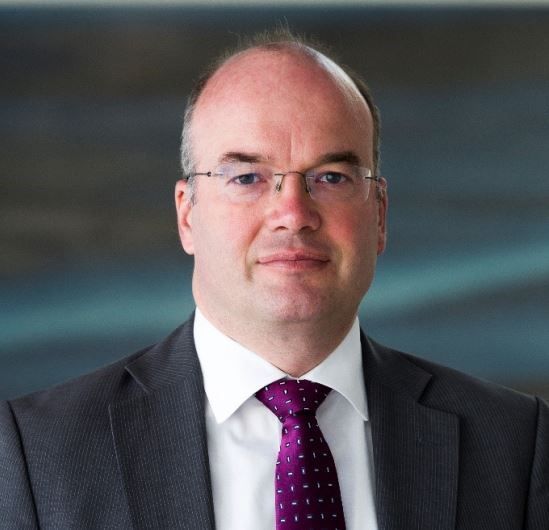 Ahead of the Sustainable Innovation Forum taking place in Katowice, Poland on the 9th and 10th December, we caught up with Dr. Thomas Becker, Vice President of Government Affairs at BMW, to discuss the challenges faced by cities around urban mobility.
You are talking to many stakeholders in the cities on urban mobility. What are the main challenges? What are the visions?
Our dialogue series "Cities in Progress" has just reached its final destination in Berlin this October. Previous events took place in Los Angeles, Melbourne, Shenzhen and Rotterdam with a focus on listening and learning from the different stakeholders involved and launching initial collaborative projects. We focus on how mobility will evolve in the cities of the future and explore alternative mobility concepts. In all five cities visited the main challenges pointed out by the participants were traffic congestion, air pollution and lack of parking space. From the surveys conducted in the different cities we see that there are expectations for the BMW Group to provide new mobility services in addition to its existing products and services, as well as to have a product portfolio predominantly featuring emission- free vehicles. Towards a vision of CO2 neutral cities in the future, we need holistic integrated mobility concepts, following a paradigm change towards human focused cities.
What in your opinion are the biggest challenges that the transportation industry is facing regarding a low carbon society?
A low carbon society can only be achieved by the combination of cleaner and more efficient combustion engines, a significant increase of the number of electric vehicles and a shift in the individual mobility behaviour. In the past few years, the BMW Group has made significant investments on advancing and optimizing the ICE technology as part of the EfficientDynamics program. Already today, BMW Group Battery Electric Vehicles and Plug-In-Hybrids are hugely successful in many markets, and e.g. in the EU our share in the EV market is three times higher than in the conventional market. The BMW Group electric-car plans for 2021 and beyond include a modular approach that will allow adaptation to different future scenarios. But even with this flexible approach, we need in the future more effective measures that strategically support the market ramp-up of electrical vehicles, including the promotion of the infrastructure set-up, transparency about its availability and costs, as well as incentives for consumers to change to an electric vehicle. Up to now there isn´t any not incentive based electro mobility market in the world that has a penetration rate of >1%. At the same time markets differ hugely in terms of market uptake: With the product spectrum on offer being exactly the same in all of Europe, the share of EVs in overall sales of BMW and MINI cars goes from e.g. 2 per cent in Italy to 75 per cent in Norway. In the US as well the different states show a hugely different demand pattern.
What does BMW Group offer cities to achieve low carbon targets and deliver sustainable urban mobility strategies?
The BMW Group is providing solutions for achieving sustainable urban mobility. We are evolving from a traditional OEM to a mobility service provider, costumer-oriented and aware of the current environmental and sustainability challenges. Electric car sharing represents an important pillar of the BMW Group's efforts to help create a sustainable model for urban mobility, reduce traffic volumes and improve the quality of life in cities. In order to bring this goal within reach through partnership with cities, the BMW Group set up a Centre of Competence Urban Mobility in early 2015. The team of experts brought together under its roof are working with cities and the relevant stakeholders to develop sustainable concepts for future mobility in urban areas. Or think about the planned collaboration with Daimler. Here we will create a single source for CarSharing, Ride-Hailing, Parking, Charging and Multimodality, ensuring sustainable solutions for challenges of urban mobility and better quality of life in big cities. While remaining competitors when it comes to the best premium vehicles, this Joint-venture concept will ensure expansion of digital business models at both companies and will offer our customers a holistic ecosystem of intelligent, seamlessly connected mobility services, available at the tap of a finger. We have been collaborating with different cities, both in Germany and abroad developing specific mobility solutions together with the local governments and stakeholders, combining mobility services with public transportation and private owned cars, as well as redesigning public areas.
BMW Group once again joins the annual Sustainable Innovation Forum as headline partner during COP. What will be your message at the Forum this year?
The BMW Group does not regard sustainable business development as an altruistic idea, but as an instrument in actively shaping the future and enhancing competitiveness. Pursuing this approach, we keep an eye on the entire value chain, reaching from the development of products and services to the delivery chain, production, responsibility for our workforce, the use of our products and services through our customers as well as vehicle recycling.
We will focus our contribution at the SIF on the current trends and developments regarding urban mobility and electromobility towards a low carbon society, and will share the results of our "Cities in Progress" project with all the key stakeholders present at the event. It is our belief at the BMW Group that the way to achieve sustainable mobility can only be paved by intensive collaboration and dialogue between public and private entities across sectors and industries. The Sustainable Innovation Forum is a perfect platform to conduct this dialogue.
BMW are Headline Partner at the Sustainable Innovation Forum 2018 which is taking place in Katowice, Poland on the 9th and 10th of December, find out more here.
Visit BMW's website here.