ReachNow to install 100 electric vehicle chargers at 20 new public sites across Seattle
Woodland Park Zoo is the first site in North America to have the award-winning Light & Charge system available for public use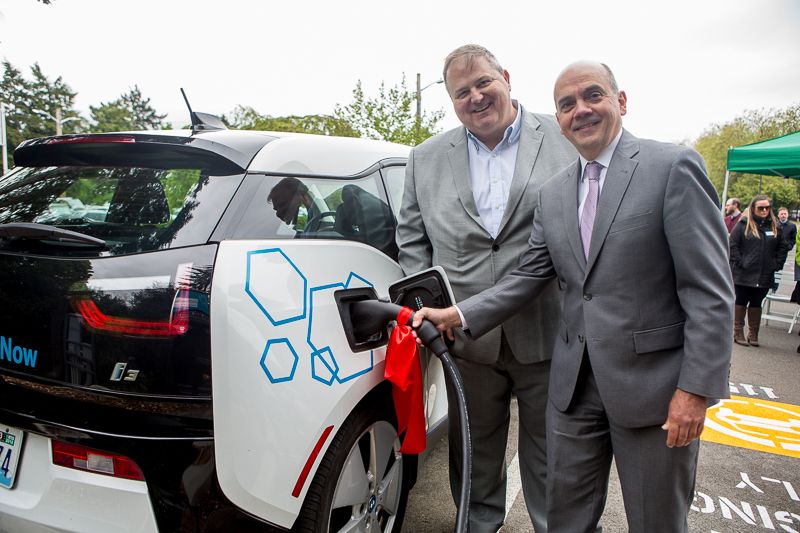 PRESS RELEASE - Seattle, Washington - 15 May 2017 - Today ReachNow, the mobility services division of the BMW Group, Woodland Park Zoo, and the City of Seattle celebrated the successful installation of the first of 20 Light & Charge electric vehicle (EV) charging locations that will more than double the number of Fast Chargers publicly available in Seattle. ReachNow announced that the Light & Charge system at the zoo is part of a $1.2 million investment by the BMW Group. This investment will add up to 20 publicly accessible EV charging locations and 100 chargers – including both DC Fast Chargers and Level II chargers – to the city. Seattle is the first city in North America to make the award-winning Light & Charge system, which turns existing streetlights into EV charging stations, available to the public.

"Public access to charging stations is a critical step to increasing the adoption and use of electric vehicles. The more EV charging stations there are, the faster we can scale the number of EVs in the ReachNow fleet and make sustainable urban transportation services more widely available," said ReachNow CEO, Steve Banfield. "Seattle is home for ReachNow and we are incredibly proud to make this much needed EV infrastructure available to the city."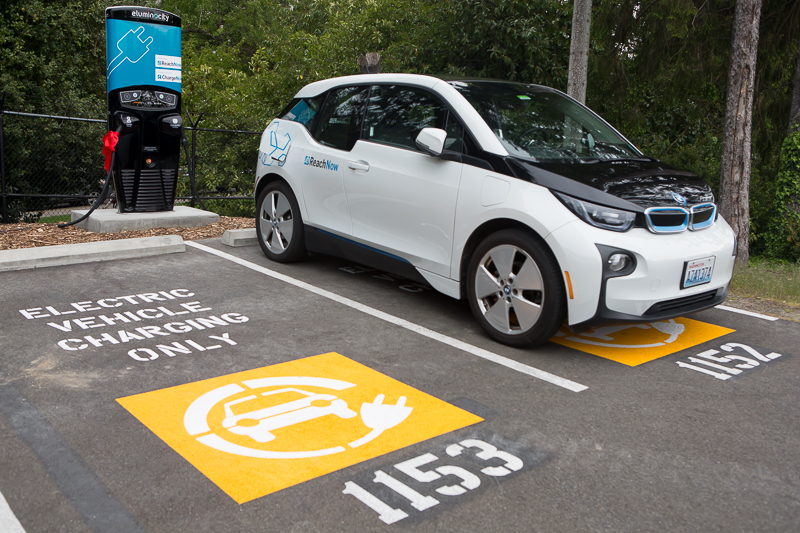 Woodland Park Zoo, which hosts more than 1.3 million visitors every year, is an ideal home for the first Light & Charge station. For many years, the zoo has focused on sustainability programs. For example, the zoo is one of the leading institutions nationally on sustainable exhibit design. It also was awarded the first LEED gold building certification in any zoo across the country. Making the Light & Charge system available to the public also supports the zoo's initiative to reduce carbon emissions stemming from zoo operations.

"Woodland Park Zoo has the highest attendance of any cultural institution in the Puget Sound area, which will provide major visibility for the benefits of EVs and car sharing," said Alejandro Grajal, President and CEO, Woodland Park Zoo. "Our members and guests have a keen interest in doing their part to improve the environment and we are expecting this new station will inspire them to act. We are thrilled to be the first home for a Light & Charge station in the city."

Sponsored Content
"As a leader on climate change, Seattle is working to connect drivers to our clean, carbon-neutral electricity," said Seattle Mayor Ed Murray. "This investment from ReachNow and the BMW Group demonstrates that together, government and private industry can help the City reduce pollution and create a healthier community. This partnership will also help Seattle become carbon neutral by 2050 and brings the City closer to achieving the goals laid out in Seattle's Drive Clean Seattle initiative."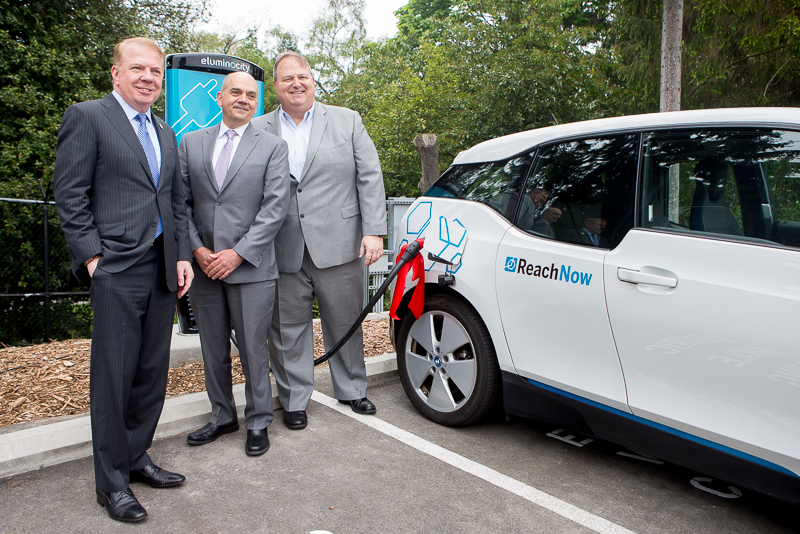 The addition of Light & Charge stations in Seattle will also allow ReachNow to expand its shared fleet of EVs. Today, the electric BMW i3 vehicle makes up 10 percent of the total ReachNow fleet and, with less than a year on the road, ReachNow's shared electric fleet has saved more than 55 tons of CO2 emissions.
"Our hope is that this is just the beginning. ReachNow is committed adding EVs to our fleet and is working closely with the City of Seattle and other organizations across the city to make more EVs and EV charging infrastructure more accessible to everyone who lives in Seattle," said Banfield.
The Light & Charge system, developed by BMW together with its partner,
eluminocity US Inc.
, transforms existing street and parking lot light poles into connected nodes on a smart city network. The system combines high-efficiency LED lighting, EV charging and a sophisticated Sensor Bus that senses various parameters and connects the site to the cloud. The Sensor Bus also provides edge-computing power for other connected devices nearby.
In Seattle, each Light & Charge site will include one ChargePoint DC Fast Charger and two to four AC, Level II chargers. The chargers all run on the ChargePoint network, the largest EV Charging network in the U.S. Each site will all be available to the public and compatible with any EV that has a standard SAE J1772 charging port.
For more information on ReachNow, please visit
www.reachnow.com
. To learn more about Light & Charge, please visit
www.eluminocity.com
.