Qantas Wallabies will offset their entire carbon footprint with Carbon Trade Exchange
The Australian Rugby Union team's footprint will be offset through the Qantas Fly Carbon Neutral Program, in partnership with Carbon Trade Exchange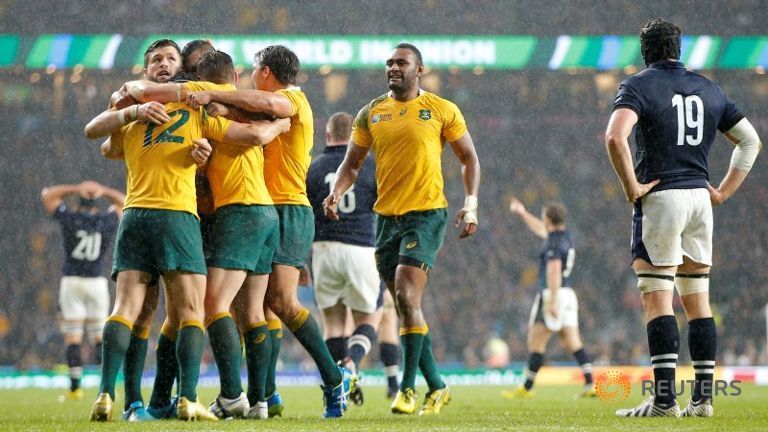 Australian Rugby Union (ARU) and Qantas have enhanced their existing partnership with a new commitment to sustainability.

ARU announced on Friday that the Qantas Wallabies will offset their entire carbon footprint, including their current campaign to become world champions.

The Qantas Wallabies footprint will be offset through the Qantas Fly Carbon Neutral Program, in partnership with Carbon Trade Exchange. Fly Carbon Neutral gives Qantas customers the choice to offset the environmental impact of their flight by supporting verified projects that reduce carbon emissions, protect wildlife and empower developing communities.

Rob Clarke, ARU General Manager Professional Rugby, Marketing, Communications & Operations, said: "We are delighted to combine with our long-standing partner Qantas to become the first national sporting organisation in Australia to offset our entire carbon footprint.

"Through the involvement of our national teams in competition all over the world, from the Qantas Wallabies through to our Sevens and junior representative teams, across the organisation the ARU flies several million kilometres each year.

"Through our involvement in the Qantas Fly Carbon Neutral Program we will be offsetting this extensive travel program by supporting important environmental projects both here in Australia and overseas. Beyond that we are also looking to minimise the environmental impact of our work on the ground, in the day-to-day running of the business."

Sponsored Content
Qantas' Head of Environment, Alan Milne, said the national carrier was proud to strengthen and extend its relationship with Australian rugby through Fly Carbon Neutral, the largest offset program of its kind in the world.
"Australians have a special place in their heart for sport, and by offsetting the Qantas Wallabies' carbon footprint we hope to create a connection between our passion for sport and our passion for the environment," Mr Milne said.
Through Fly Carbon Neutral, the Qantas Wallabies will be supporting projects including the conservation of 7000 hectares of Tasmanian forest and the empowerment of rainforest communities in Papua New Guinea.
All Qantas customers can Fly Carbon Neutral by 'ticking the box' next time they book online – it costs less than a cup of coffee for domestic flights.