Global purchasers move to axe deforestation from supply chains
McDonald's and L'Oréal are among the first major corporations leveraging their purchasing power to achieve deforestation-free commodity supply chains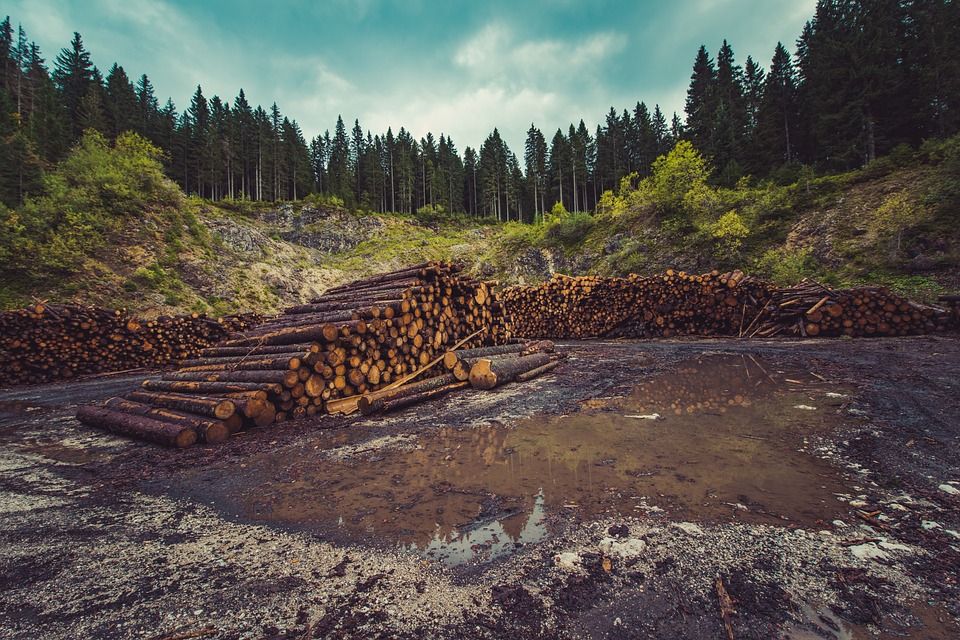 PRESS RELEASE - 23 May 2017 - McDonald's and L'Oréal are among the first major corporations leveraging their purchasing power to achieve deforestation-free commodity supply chains.
The multinationals are among eight companies to join the newly-expanded supply chain platform of CDP, the global not-for-profit holding the most comprehensive set of corporate environmental data.
They include McDonald's Latin American franchise Arcos Dorados, Swiss fragrance and flavor company Firmenich, Brazilian meatpacker JBS, American healthcare company Johnson & Johnson, Brazilian paper producer Klabin and Canadian restaurant group Restaurant Brands International.
The companies are working with CDP to gather information from their key suppliers on how they are managing the risks linked to deforestation. The request for information, issued by CDP on behalf of the eight organizations, includes strategies for measuring and monitoring use of forest-risk commodities, progress against deforestation targets and engagement with suppliers.
Forests have a critical role to play in reducing global warming, and deforestation itself is responsible for 10-15% of global greenhouse gas emissions, as well as habitat loss and social conflict. With the forging of the Paris Agreement on climate change and the UN Sustainable Development Goals, the protection of forests has become a priority for policymakers, investors and consumers.
Companies disclosing to CDP revealed that nearly a quarter of their revenues depend on the four commodities responsible for most tropical forest loss – cattle, timber, palm oil and soy. Deforestation therefore represents a significant business risk, with 2016 CDP analysis revealing that as much as US$906 billion in annual turnover could be at stake.
An increasing number of companies are making commitments on action towards deforestation-free supply chains. 400 members of the Consumer Goods Forum, representing US$3.9 trillion in revenue, have pledged to achieve zero net deforestation in supply chains by 2020.
Dexter Galvin, head of supply chain at CDP, said: "Ending deforestation will be fundamental to global efforts to prevent dangerous climate change. With such a large proportion of company revenues attached to commodities in their supply chain that are driving deforestation, this is now a critical business issue.
"Supply chains are like rows of dominoes: if unsustainable commodities enter the top of a supply chain, the effects will cascade throughout. Collaboration with suppliers is therefore essential for companies to reduce their exposure to deforestation and meet their zero deforestation targets – which makes sense for the bottom line and the planet."
Sponsored Content
The new reporting program is in its pilot year and is funded by a grant of US$3.7 million (NOK 30 million) for the period 2016-2020 from the Norwegian Agency for Development Cooperation (NORAD). Together with project partners Global Canopy Programme, Fundación Natura Colombia, and Sociedad Peruana de Ecodesarollo, CDP is working to establish a program of collaboration in Latin America, and advocacy in China, which will bridge private sector action and public sector policy goals. Analysis of the supplier data collected in the 2017 pilot year will be published in CDP's annual supply chain report in January 2018.
The program builds on the success of CDP's existing supply chain work across climate change and water, to make CDP the first organization in the world to help buyers manage risks and opportunities across these three key environmental areas. In 2017, CDP's climate change information request was sent to nearly 10,000 suppliers on behalf of 100 purchasing organisations. Meanwhile, 35 purchasers requested information on the risks related to water scarcity from over 3,600 of their key suppliers. The combined annual spend of companies requesting information from their suppliers through CDP now exceeds US$3 trillion, up from US$2.7 trillion in 2016.
New members include UK-based energy company SSE, which joins the climate change program and European fragrance giants Givaudan and Symrise, which are both requesting both climate change and water related information from their suppliers for the first time.
Four companies – Arcos Dorados, Firmenich, Johnson & Johnson and L'Oréal – are now gathering information from their suppliers across the three environmental areas of climate change, water and forests.
"Firmenich has a longstanding history of leading its business responsibly", says Gilbert Ghostine, CEO Firmenich. "In partnership with CDP, we were the first in our industry to mobilize our partners across our value chain to scale up our impact together. Building on our success in Climate and Water performance, we are proud to be extending the scope of our supply chain work to deforestation, a priority for Firmenich and our global partners".
Dexter Galvin added: "The supply chain is the missing link in corporate environmental action, and cannot be ignored by any company serious about reducing its environmental impact. By leveraging their influence the world's big buyers can cascade action and catalyze transformational change right across the global economy."