EIB supports Finnlines' Environmental Technology Investment programme
The European Investment Bank has signed a EUR 50 million loan agreement with Finnish ferry operator Finnlines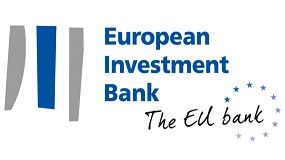 The European Investment Bank (EIB) has signed a EUR 50 million loan agreement with Finnish ferry operator Finnlines.
Finnlines will use the funding to finance a EUR 100 million Environmental Technology Investment programme which substantially lowers the environmental footprint and meets the new strict "MARPOL Annex VI" sulphur emission regulations, which came into force at the beginning of 2015. The majority of the programme consists of retrofitting its current fleet of over 20 vessels with exhaust gas cleaning systems, a cost efficient way of complying with the 0,1% limit on sulphur content in the exhaust gases when operating in the EU Sulphur Emission Control Areas (SECAs).
To further enhance the efficiency of a part of its fleet, Finnlines will also implement propulsion and hull efficiency measures on 11 of its ships. The optimized propellers and the reduced hull friction will substantially improve the fuel efficiency which in turn will reduce the overall fuel consumption thus also reducing the CO2, NOx and SO2 emissions. All works are set to be completed by early 2017 in shipyards in Poland, Finland, Sweden and Estonia.
Sponsored Content
"The EIB has set itself a target of investing at least 25% of all the financing it does in projects related to climate action. I believe that operations like this one are an excellent example of how the EIB intends to achieve this. Finnlines is a solid company and we're very happy to continue our relationship which dates back to 2005." said Vice-President Jan Vapaavuori, responsible for EIB-operations in the Nordic countries.
Background Information:
The European Investment Bank (EIB) is the long-term lending institution of the European Union owned by its Member States. It makes long-term finance available for sound investment in order to contribute towards EU policy goals. In 2015 alone, it made available over EUR 1.6 bln in loans for Finnish projects in various sectors, including healthcare, industry and telecom. In 2016, already EUR 468 mln worth of projects were signed in Finland by the EIB.