Cemig – 15 consecutive years on the Dow Jones Sustainability Index
Cemig remains on the select list of companies in the Dow Jones Sustainability World Index (DJSI World) and stands out as the only company in the electricity sector of Brazil and Latin America that has been listed in this index since its inception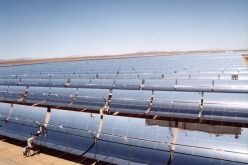 Once again, Cemig – Companhia Energética de Minas Gerais – was selected as a component of the Dow Jones Sustainability World Index (DJSI World) in 2014/2015. The new list for the DJSI World, announced on Thursday (Sept. 11), brings together 319 companies from 26 countries, 14 fewer than last year. The survey to select the companies in this edition covered 2,500 companies from 59 industry sectors.
The DJSI World is an important benchmark for investors and managers of foreign funds to make investment decisions based on their performance. The composition of the index is renewed annually according to the actions of the largest companies, which are noted in their different economic sectors for recognized corporate sustainability, ability for creating value for shareholders in the long term, and seizing opportunities and managing risks associated with economic, environmental and social factors.
The 15 consecutive years that Cemig has remained on the Dow Jones Sustainability Index reiterates the company's determination to continuing with sustainable growth. In 2013, in the field of renewable energy, the highlight is the acquisition of 51% of Brasil PCH and entrance into the controlling block of Renova Energia, which has consolidated Cemig as one of the Brazilian groups with the greatest participation in the renewable energy market.
Sponsored Content
In these fifteen years of participation, Cemig has also received major recognition as a global leader in the electricity sector, and for two years, the company was the leader of the "utilities" supersector, which comprises companies providing services related to electricity, gas distribution, sanitation and other public services.
In addition to the portfolio of the Dow Jones Sustainability World Index, Cemig is also listed in the Dow Jones Sustainability Emerging Markets Index, which includes 86 companies from 12 emerging countries.
These achievements are the result of the corporate strategy and vision associated with the set of actions adopted by Cemig, and that aim at prospecting and deploying new business, maintaining the interest of investors, improving corporate sustainability practices, and aiming for the welfare of society.
More information about the DJSI World can be found at: