Carbon Neutrality Makes Business and Climate Sense
A recent Climate Action webinar brought together Wayne Sharpe, Chairman and Founder of Carbon Trade Exchange and Bianca Sylvester, Consultant on Climate and Carbon Finance Unit at the World Bank to discuss how businesses can engage in both voluntary and m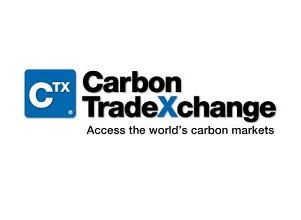 A recent Climate Action webinar brought together Wayne Sharpe, Chairman and Founder of Carbon Trade Exchange and Bianca Sylvester, Consultant on Climate and Carbon Finance Unit at the World Bank to discuss how businesses can engage in both voluntary and mandatory carbon pricing to save money and build their brand.
How does engaging in carbon markets benefit business?
The number of companies worldwide using internal carbon pricing for investment decisions has reached 437 in the past year, and is expected to surpass 1000 by 2017. Many businesses are making these changes voluntarily, partly due to anticipating stronger rules on climate change and a sense of social responsibility, but primarily due to the business advantages that carbon neutrality can unlock.
One such way businesses can tap into this potential is using Carbon Trade Exchange (CTX). Chairman and Founder Wayne Sharpe explained the way in which CTX provides a global platform for buyers and sellers of carbon, acting, Sharpe explains, as a regulated stock exchange for carbon credits. Crucially, the CTX makes it easy for businesses to engage in carbon trading, as it does not require them to be experts in carbon trading in order to build a portfolio.
Sharpe went on to discuss two case studies that demonstrate the benefits that can be gained as a result using such a trading platform.
The actions of Danske Bank, the largest bank in Denmark with a pre-tax profit of €2.2 billion, demonstrate how engagement in carbon markets can result in reduced costs. The bank became carbon neutral in 2007 at a cost of €500,000. Over the following two years, the bank continued to measure its carbon footprint and managed to isolate major cost centres and make reductions. By 2009 the bank had reduced its carbon output by 40 percent, thus reducing the cost of offsetting to €300,000. This €1.5 million in annual savings demonstrates how engagement in carbon management can result in additional business profits. Danske Bank now aims to reach a further 60 percent reduction in carbon emissions by 2020.
Sharpe also discussed the example of Qantas, Australia's largest domestic and international airline, to demonstrate the way in which consumer facing engagement in carbon markets can build profile and develop a larger client base. Via CTX Qantas have offset all their carbon use until 2020, have cut emissions as a result of focusing on this and have reduced their overall costs. As Sharpe points out, these actions have given Qantas the credibility to start and run the world's most successful airline offset programme, Fly Carbon Neutral, an innovation that serves to retain and build a committed customer following.
Sponsored Content
Such actions, as Sharpe points out, mean that these companies now have the edge over competitors that remain unprepared in adapting their business models to mandatory carbon reduction policy. This even includes the fact that potential employees are keen to work for an organisation that values social responsibility, and so engaging in such environmentally forward action can bring greater employee retention and attract high levels of talent.
How have policies impacted private sector decisions around carbon pricing?
Bianca Sylvester complemented Sharpe's comments by discussing how governmental policies on carbon trading have impacted the private sector.
Due to the failure of the Kyoto Protocol, there is no top-down directive to provide the international community with mandatory carbon reduction procedures. There exists, therefore, regulatory fragmentation across jurisdictions, as separate government authorities design their own carbon market and pricing structures. For the private sector this impedes investment and, for global companies such as Qantas, raises their costs of compliance, as they are forced to comply with different regulations in every jurisdiction in which they operate.
To exemplify this, Sylvester discussed the price variability in trade markets, where a tonne of carbon can cost anything between US$1 and US$130 making it difficult to link separate global markets. Other markets, such as that for coal, do work around disparities in price and the World Bank is exploring the possibility of linking markets to make carbon fungible across regions.
How will carbon markets be affected by COP21?
Carbon markets have received mixed mentions in the flurry of INDCs produced in advance of the COP21 conference. Sharpe predicts that, as a result of COP21 outcomes, mandatory carbon policies will become more prevalent as we see more legislation surrounding the issue. He hopes that a coherent carbon market framework will emerge from this legislation, and that pressure from businesses to act will encourage further engagement in carbon markets.
Sylvester suggests that COP21 will increase momentum around carbon pricing systems, and hopes discussion over carbon pricing methods and cross-border trade will emerge from the conference.
A full recording of this webinar is available here.
The Sustainable Innovation Forum 2015 will bring together state and non-state actors during COP21 to drive this vision for mobility into the future. Pre-register your place for free now.