'You have stolen my education' Greta Thunberg's powerful speech at the UN Climate Summit
On the 23 September 2019, Greta Thunberg addressed the UN Climate Summit with a powerful and emotional message.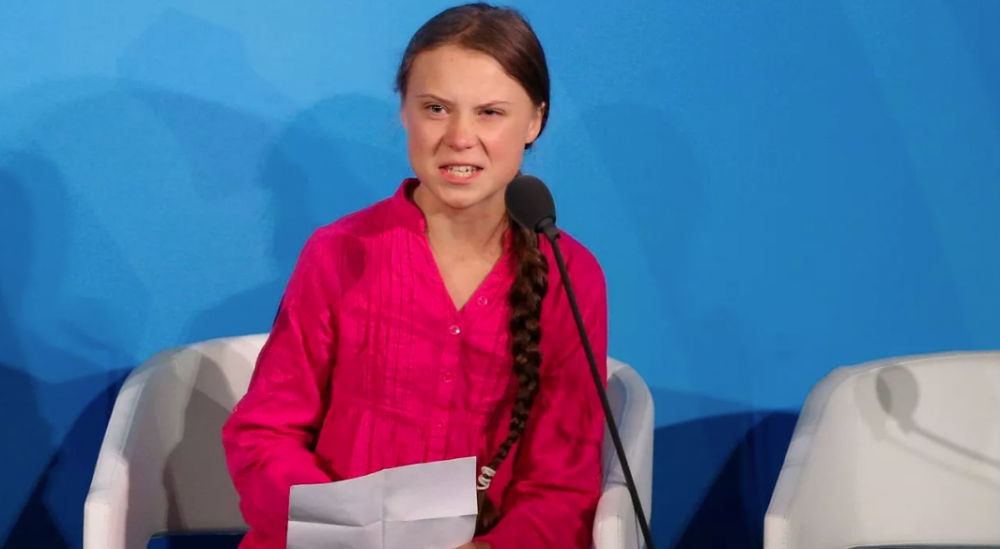 On the 23 September 2019, Greta Thunberg addressed the UN Climate Summit with a powerful and emotional message.
Activist Greta Thunberg took to the stage to address over 60 nations on Monday. "You have stolen my dreams and education (…) and all you can talk about is money and fairy tales of eternal economic growth."
Greta spent two weeks travelling to New York by boat to give the speech to the world leaders, but not everyone attended, notably Scott Morrison, Prime Minister of Australia and Jair Bolsonaro of Brazil were missing.
Despite his continuous denial of the climate emergency, the President of the United States Donald Trump did make an appearance at the summit.
In her speech, Greta references the IPCC report saying "the science is clear." An argument that President Trump has often disagreed with.
She then addresses world leaders directly urging that 'the politics and solutions needed are nowhere in sight."
The UN Climate Summit resulted in 60 nations announcing they were working on or exploring plans to reduce greenhouse gas to virtually zero. However, environmentalists are backing Greta saying that these are just "empty words".
"Change is coming whether you like it or not," Greta finished.
The speech left a clear mark on the people present in the room and right across the world. Rachel Kyte, Special Representative of UN Secretary General and CEO of Sustainable Energy for All, took to Twitter to share the atmosphere in the room after the speech.
Applause for @GretaThunberg and a lot of awkward shifting of positions and discomfort. Air left the room. Truth hurts. Accountability is tough. Her unwavering focus and blistering anger burns. A moment that must tilt action on its axis. #ClimateActionSummit2019 pic.twitter.com/REdkaD4PX5

— Rachel Kyte (@rkyte365) September 23, 2019
Tomorrow, the IPCC will release a report on the ocean emergency caused by global warming. It is set to be the clearest declaration yet on how an rising temperatures are damaging our oceans and frozen regions.
This new report will be sure to present further evidence on the urgency of the climate emergency and emphasise Greta's powerful words.
Photograph: AP