Wind turbines power Scotland for 4 days in a row
Scotland's wind turbines generated more electricity than was required to meet the country's energy demands for 4 days in a row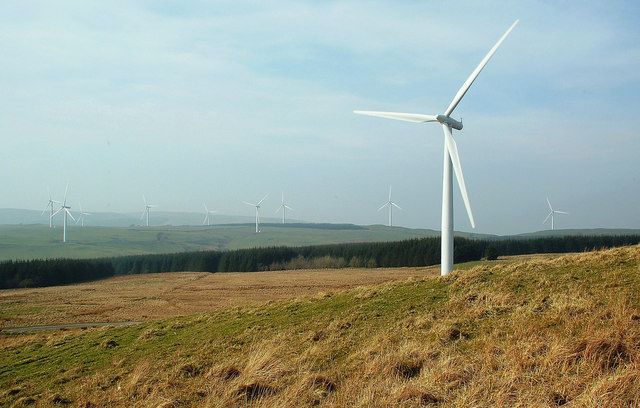 Scotland's wind turbines generated more electricity than was required to meet the country's energy demands for 4 days in a row.
WWF Scotland announced that the entire of the country's power demand was met by the energy produced by wind turbines for a record 4 consecutive days on 23-26 December, according to data from WeatherEnergy.
The period also saw the highest total level of energy produced by wind power, with over 74,000 MWh sent to the National Grid on Christmas Eve – the equivalent of the average daily electricity needs of more than 6 million homes.
On Christmas Day, wind turbines provided 153 per cent of the nation's electricity needs.
Lang Banks, Director of WWF Scotland, said: "These are two spectacular achievements, which underline the massive progress Scotland is making in securing an ever increasing proportion of its electricity needs from wind power and other clean renewable sources".
He went on to say: "Scotland can be proud that its record-breaking wind power output at the end of December, and resulting export of excess electricity through interconnectors to England, greatly contributed to what also proved a record-breaking week for wind power across the entire UK."
For the month of December, 53 per cent (1,154,864 MWh ) of Scotland's electricity was provided by wind turbines.
Banks said: "We hope these latest wind power records embolden ministers to aim high when it comes to the role renewables play in their forthcoming strategy, especially in areas beyond the power sector, such as heat and transport."
The Scottish Government is set to publish its new energy strategy later this month.