Wind and solar power entering new generation says IEA
Wind and solar power are entering a new phase of deployment and affordability, according to a study from the International Energy Agency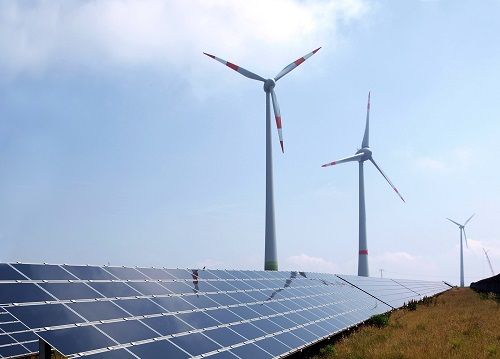 Wind and solar power are entering a new phase of deployment and affordability, according to a new study from the International Energy Agency (IEA).
The new IEA report, Next Generation Wind and Solar Power: From cost to value, shows that a new generation of wind and solar energy deployment is being approached.
The study says that wind and solar are now technologically mature and economically affordable and are the two fastest-growing sources of electricity globally.
The total share of renewable energy in the global energy mix is currently 23.7 per cent, with hydropower dominating the total, wind accounting for 3.7 per cent (433 GW), and solar 1.2 per cent (227 GW).
The study focuses on the integration of wind and solar power into national energy girds and the report's authors said that a "comprehensive and systematic approach is the appropriate answer to system integration… a transformation of the overall power system."
The report shows that strategic action is required across three key areas:
System-friendly deployment, aiming to maximise the net benefit of wind and solar power for the entire system
Improved operating strategies, such as advanced renewable energy forecasting and enhanced scheduling of power plants
Investment in additional flexible resources, comprising demand-side resources, electricity storage, grid infrastructure and flexible generation
The study says: "The interaction between the two factors differs from system to system as a result of technical variation as well as the influence of policy and market frameworks."
The authors added: "However, a growing body of experience across a diverse range of power systems shows a common pattern of challenges. This allows for the development of best practice principles for policy and market frameworks – principles that can be applied in a wide range of circumstances."