We Are Still In coalition outlines its COP23 plans
This week, the We Are Still In coalition announced its big plans for the upcoming 23rd Conference of the Parties as an indication of robust support for the UN climate talks.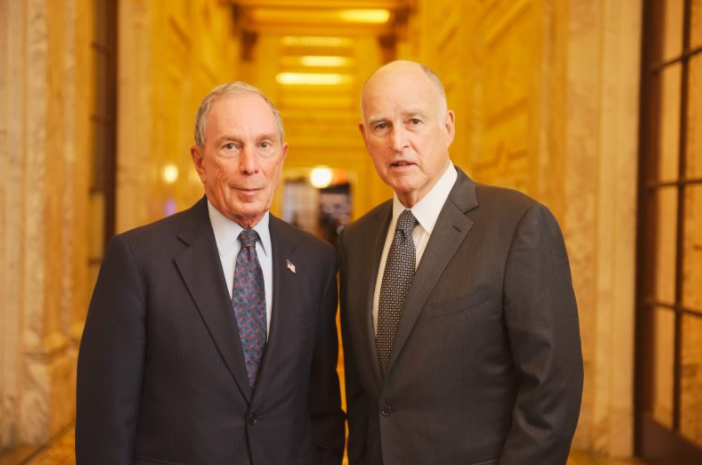 This week, the We Are Still In coalition announced its big plans for the upcoming 23rd Conference of the Parties as an indication of robust support for the UN climate talks.
The We Are Still movement is a coalition that was set up days after US President Trump announced his decision to pull the US out of the Paris Climate Agreement and at that time it comprised of approximately 1,300 Mayors, Governors, State Attorneys, businesses, investors and other prominent climate actors.
Now, the coalition has doubled in size as it has collected more than 2,500 signatories representing $6.2 trillion of the US economy and more than 130 million Americans, i.e. approximately 40 percent of the US population.
On Tuesday it revealed its plans for COP23, stating that it will be represented by a robust delegation to make sure the message that the US is still an ally in the fight against climate change is clear.
The high-level coalition announced its plans for a US Climate Action Centre and a US Delegation of Climate Leaders.
The We Are Still In coalition will set up a pavilion to showcase a series of ambitious events throughout COP23.
America's Pledge report , a new initiative to compile and quantify the actions of states, cities and businesses in the United States to reduce carbon emissions initiated by Bloomberg Philantrhopies , will launch on 11 November, and will be presented by Michael Bloomberg and California Governor Jerry Brown.
A panel on climate impacts and resiliency will take place on the same day, featuring US Mayors and Senators.
A panel for Governors will be organised on 14 November by Climate Action Registry, Climate Action Reserve, and Georgetown.
In an act of support for climate action, the We Are Still In coalition in collaboration with citizen groups have planned events in more than a dozen US cities in 14 November as part of the Still In Day of Action.
So far, the coalition is comprised of 9 states, 252 cities and counties, 1,780 businesses and investors, 339 colleges and universities, 213 communities of faith that include multiple religions and other sectors.
Michael Bloomberg, UN Special Envoy for Cities and Climate Change said: "It's critical for the world to know that the U.S. will continue to lead on climate change, and that we can fulfil our Paris commitments even without help from Washington".
He added: In the U.S., progress on climate change has always been driven from the ground up, not the top down--and that's what we'll emphasize in Bonn".
Christiana Figueres, former Executive Secretary of UNFCCC said: "Paris is everyone's deal. It belongs to cities, businesses, nongovernmental organizations, and all of global civil society as much as it belongs to nation-states".
"So when President Trump attempted to destabilise the process by announcing his intent to withdraw, there was no domino effect of despair. Instead, he unleashed an inspirational counter-movement in support of the Paris Agreement, which is embodied so beautifully in the We Are Still In Campaign".
"It gives me great optimism to see this campaign taking things forward for the US at COP in Bonn this year".
US Climate Action Centre will be hosted in Climate Action's domes, where the 8th Sustainable Innovation Forum will take place alongside COP23, in 13-14 November.