Wave energy project sets world record
Australia's Carnegie Wave Energy Project has set a new world record after completing 14,000 operating hours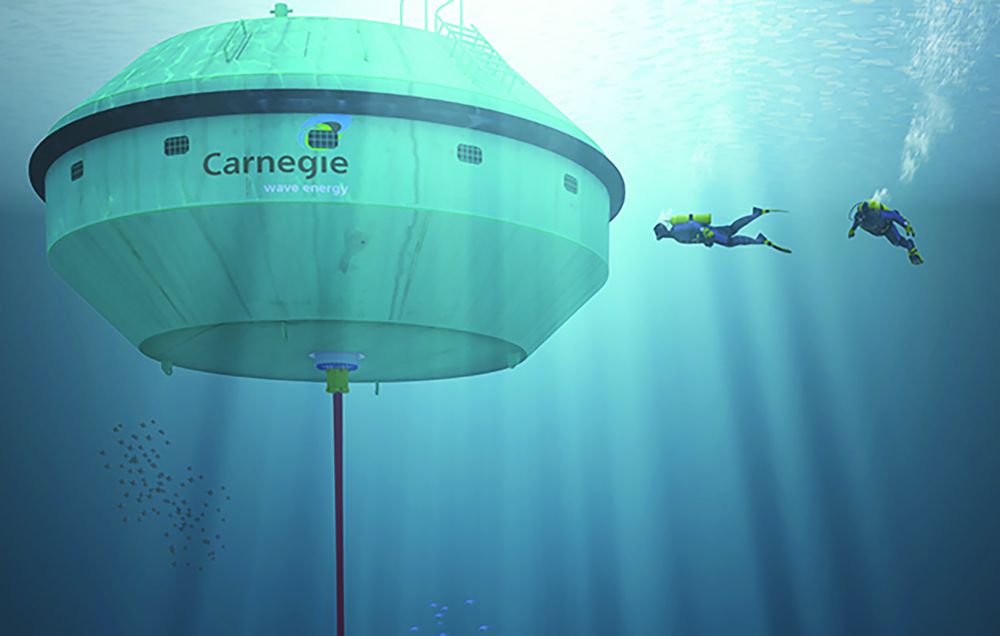 Australia's Carnegie Wave Energy Project has set a new world record after completing 14,000 operating hours, according to the Australian Renewable Energy Agency (ARENA).
ARENA, which provided $13.1 million in funding for the project, made the announcement this week.
The $40 million project uses innovative CETO wave energy technology, and was the first array of wave power generators to be connected to an electricity grid.
The CETO 5 project has used an array of three offshore wave power generators to provide electricity and potable desalinated water over the last 12 months to Australia's largest naval base, HMAS Stirling, in Western Australia.
ARENA CEO Ivor Frischknecht said: "ARENA is proud to help local companies, like [Carnegie Wave Energy Limited], develop new renewable energy solutions that have the potential to change the way the world generates electricity."
Mr Frischknecht added: "We do this by providing Australian innovators with the support they need during the critical RD&D period, when patient funding is essential… The CETO 5 project demonstrates what this support can do for a technology's development: assisting Carnegie to propel its technology's development from an independently assessed Technology Readiness Level (TRL) of five, to a seven out of nine, in just three short years."
Wave energy technology has become a leading clean technology solution in Australia, with more than 80 per cent of the population living on the coast.