Waitrose to ditch single-use cups from all its stores
The avalanche of retailer commitments on plastic waste is continuing without abatement.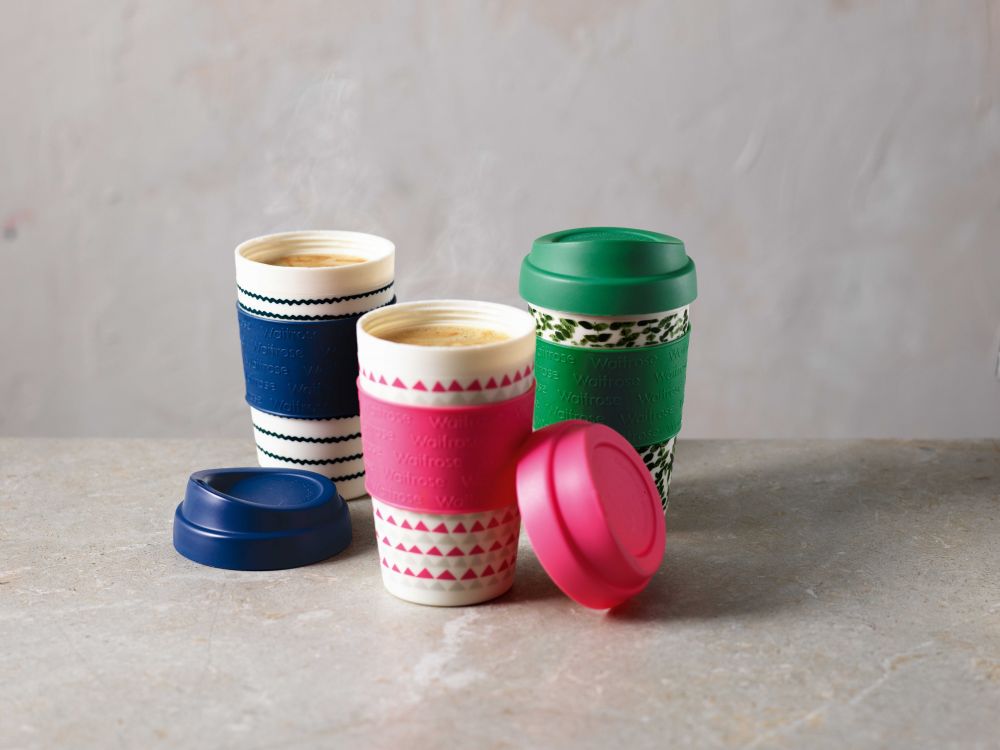 The avalanche of retailer commitments on plastic waste is continuing without abatement.
UK supermarket chain Waitrose, which has 352 stores around the country, today announced plans to remove disposable coffee cups from all its branches by the end of 2018.
It will initially test the plan at nine stores in England, starting from the end of April, before rolling-out the initiative nationwide. The major retailer estimates the move will remove 52 million cups; saving 221 tonnes of plastic and 665 tonnes of paper each year. Customers will in future need to bring their own reusable cup to get coffee from its outlets.
The new scheme forms part of its overarching sustainability plans which include ensuring all its own branded packaging is recyclable, reusable or compostable by 2025.
Tor Harris, who heads Waitrose's sustainability and responsible sourcing division, said: "we realise this is a major change, but we believe removing all takeaway disposable cups is the right thing to do for our business and are confident the majority of customers will support the environmental benefits. It underlines our commitment to plastic and packaging reduction and our aim is to deliver this as quickly as possible."
Asda, one of Waitrose's main competitors, will also remove all single-use cups and plastic cutlery from its stores by 2019, along with other measures to reduce its dependence on plastic packaging. In addition, Starbucks has challenged itself to create a fully recyclable and compostable cup to market across its entire global supply chain within three years.
Colleen Chapman, who leads on sustainability at Starbucks, said at the time that "no one is satisfied with the incremental industry progress made to date, it's just not moving fast enough".