US wind energy sector now employs 105,000 people
A new report has shone a light on the strong economic progress wind energy is making in the United States.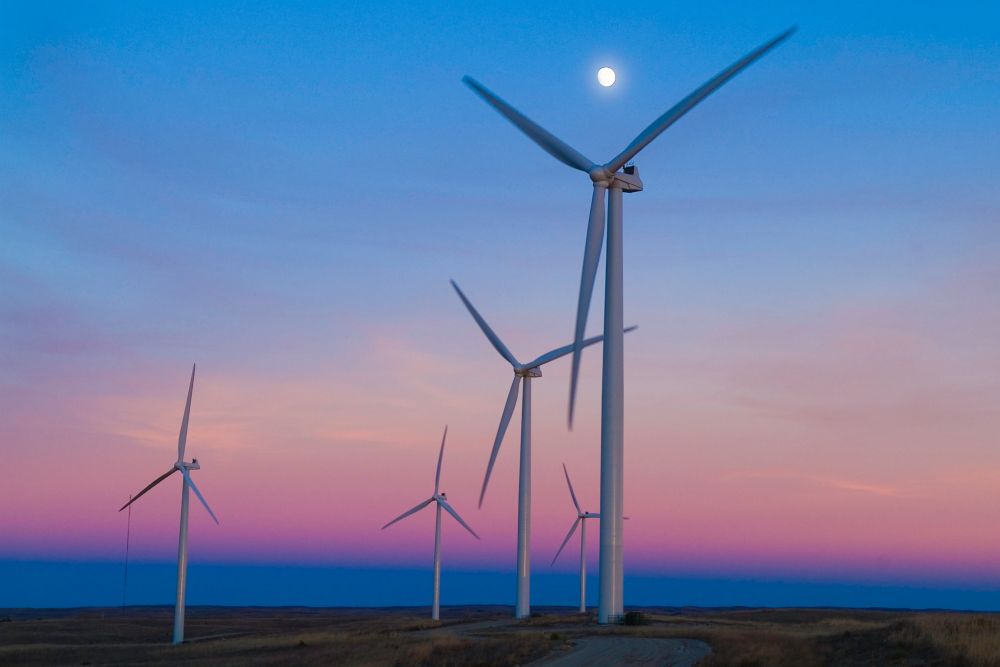 A new report has shone a light on the strong economic progress wind energy is making in the United States.
The fast-growing clean sector now employs 105,500 men and women across all 50 states after a bumper year of 9 percent growth, according to the American Wind Energy Association (AWEA).
"American wind power reached new heights for energy generated and US jobs in 2017. And don't be surprised when the industry continues to break records," said Tom Kiernan, CEO of AWEA. "Wind is competitively priced, reliable, and clean – a winning combination that's creating economic growth in all 50 states."
The yearly data from the trade body highlights wind power's strong contribution to the American economy, providing new skills and opportunities, especially in rural areas where 99 percent of US wind farms are located. Wind turbine technician is also the country's second fastest growing occupation, behind solar PV installer, according to the US Department of Labor.
American manufacturing has particularly benefitted from the growth of wind energy with 500 factories now in operation up and down the country. These facilities support over 23,000 jobs, according to the report. Furthermore, ranchers and farmers were paid an estimated $267 million for the opportunity to host wind farms on their property. An important source of alternative income while still being able to raise livestock under turbines.
2017 saw 7,017 megawatts (MW) of capacity installed in the US, bringing the final total to just under 89,000MW; 54,000 turbines across the country are able to power around 27 million households. Globally, this figure puts the US comfortably in second place ahead of Germany which has built 56,100MW. China dominates worldwide installations on 188,200MW.
In total, US wind power helped generate a record 6.3 percent of US electricity in 2017, up from 5.5 percent on the year before. And four states went much further with over 30 percent of their electricity coming from wind: Iowa, Kansas, Oklahoma, and South Dakota. 14 additional states generated more than 10 percent from turbines. All renewables combined provide 18 percent of US electricity.
"States are where the action is happening for wind," added Kiernan. "Individual states' policy choices and the strength of their infrastructure will play a big role in determining where wind power's future growth is channeled."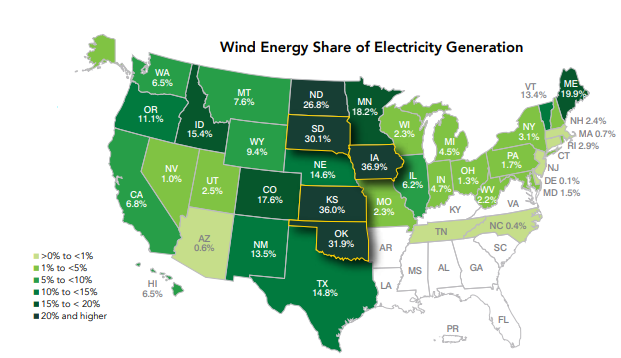 Wind generation hit 30 percent across four US states over the past year
Source: AWEA