Understanding transition pathways to net zero: an in-depth look at three key economic sectors
Financial institutions face unique challenges in their approach to transition pathways, so they need to adapt financing tools for every sector of the economy that is seeking financing.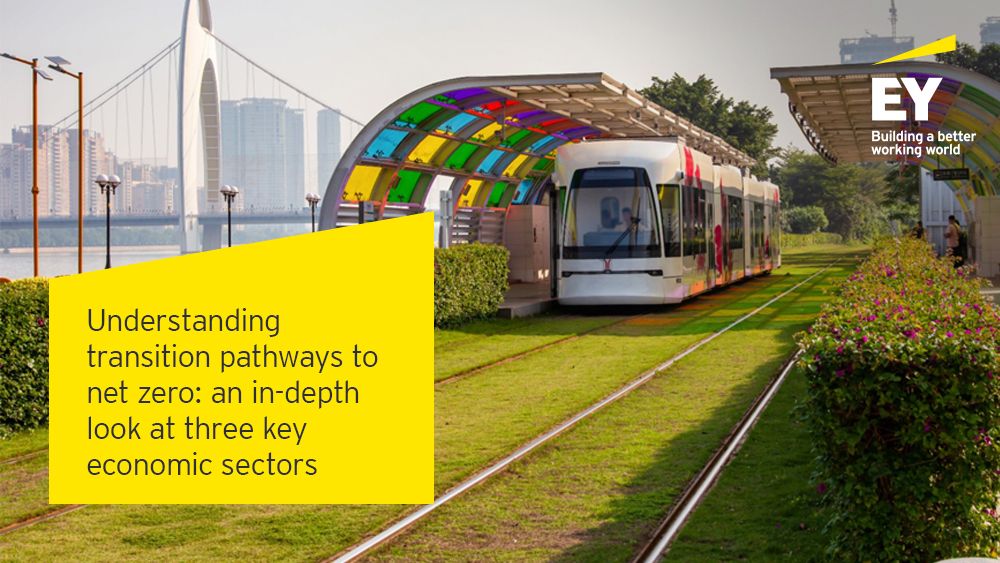 More than 450 financial institutions committed to align over US$130t of capital with Paris Agreement net-zero targets by 2050. Funding sector-specific transition will be critical to turning climate ambition into climate action – and will require an investment of US$32t by 2030. Now is the time to explore new financing opportunities.
Three key economic sectors are the focus of our discussion: agriculture, consumer goods and technology.
Agriculture: facing unique challenges and solutions
The interconnected relationship between agriculture and nature makes this an industry that recognizes the need to address climate change and other environmental risks. However, transition initiatives are fragmented, varied, complex and unique – creating a wide scope of financing requirements, challenges and solutions.
There's increasing engagement between government and industry bodies, growing regulation of farming techniques and increasing pressure from supply chains to develop greener products. To reduce their emissions and limit other environmental risks, farms typically need to pursue multiple initiatives, such as improving soil conservation and creating an ecosystem that enhances the sustainability of the farming system.
Two obvious areas of need are asset finance for new vehicles and machinery, and project finance for investments. Although some financial firms have agricultural expertise, there is a clear opportunity for more firms to develop agriculture-focused products and services, make finance more efficient and affordable, and improve standards of "farm to fork" reporting.
Consumer goods: an industry vulnerable to consumer sentiment
As consumers alter their purchasing decisions over environmental concerns and other sustainability issues, firms are under pressure to reduce emissions and pollution. There is increasing concern over plastics pollution, growing vulnerability to accusations of greenwashing, and a readiness of governments and public bodies to regulate consumer goods packaging.
Firms seek to improve the efficiency and environmental profile of manufacturing processes, reduce the carbon footprint of delivery to retailers and make better use of biodegradable materials.
Financing needs are complex, but offer financial institutions an opportunity to leverage existing relationships across the value chain. Solving financing challenges – such as financing the transition of packaging into a more sustainable footing – will require complex, innovative partnerships involving nonprofits, governments, universities, consumers, regulators and competitors.
Technology: deep pockets and bold moves
While the industry features a handful of leading companies with deep pockets and a strong culture of innovation, tech firms are pursuing cutting-edge schemes to reduce emissions, pollution and energy requirements. There's a growing need to balance innovation with greater sustainability and lower environmental risks, find new ways to reduce energy consumption and carbon emissions, and address greater levels of government intervention.
Financial institutions face the possibility that the technology industry could be vulnerable to swings in sentiment and reputational damage if they are perceived as failing consumers – as seen in the recent collapse of some cryptocurrency businesses.
A view to the future
The reality is complex, and transition pathways will evolve continuously in response to changing conditions and stakeholder views. If financial institutions are to meet their net-zero commitments, they must understand environmental challenges and apply this knowledge and insight to their strategy and operations.
Read the full article, Why transition pathways are critical to net-zero success, and the earlier paper on How sustainable finance can help decarbonize the real economy that explores three other economic sectors: shipping, renewables and electric vehicles.