UN says 4.5m people in Zimbabwe will need food aid
Half of Zimbabwe's rural population of 9 million will need food aid by next March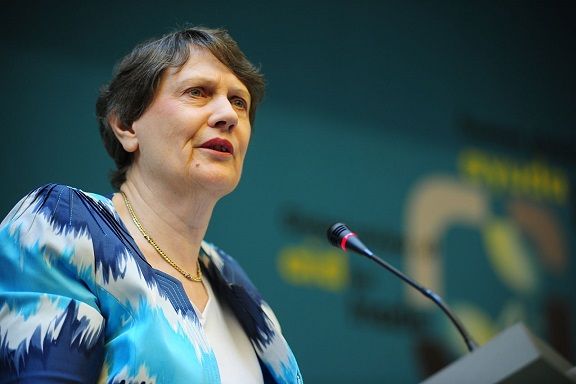 Half of Zimbabwe's rural population of 9 million will need food aid by next March, the United Nations Development Programme (UNDP) said on Monday.
The agency, headed by former New Zealand Prime Minister Helen Clark (pictured), is aiming to plug a funding gap of $290 million for assistance.
A severe El Nino-induced drought has hit southern Africa, cutting the output of the staple maize crop.
In March, the government said that 4 million Zimbabweans, almost 30 per cent of the national population, required food aid.
Addressing the media, UNDP resident coordinator Bishow Parajuli, said that the agency has raised $70 million since Zimbabwe's government made a plea for aid in February, leaving a $290 million funding gap.
Parajuli said: "We project the people in need will increase... to approximately 4.5 million or 49 per cent of the rural population during the peak of the lean season from January to March 2017."
Zimbabwe's maize production forecast for this year will fall below 60 per cent of the five-year average, according to UN World Food Programme country director Eddie Rowe.