UN Environment launches global campaign to end ocean plastic
On Thursday 23 February, UN Environment launched an unprecedented global campaign to eliminate marine litter, including microplastics in cosmetics and single-use plastic by 2022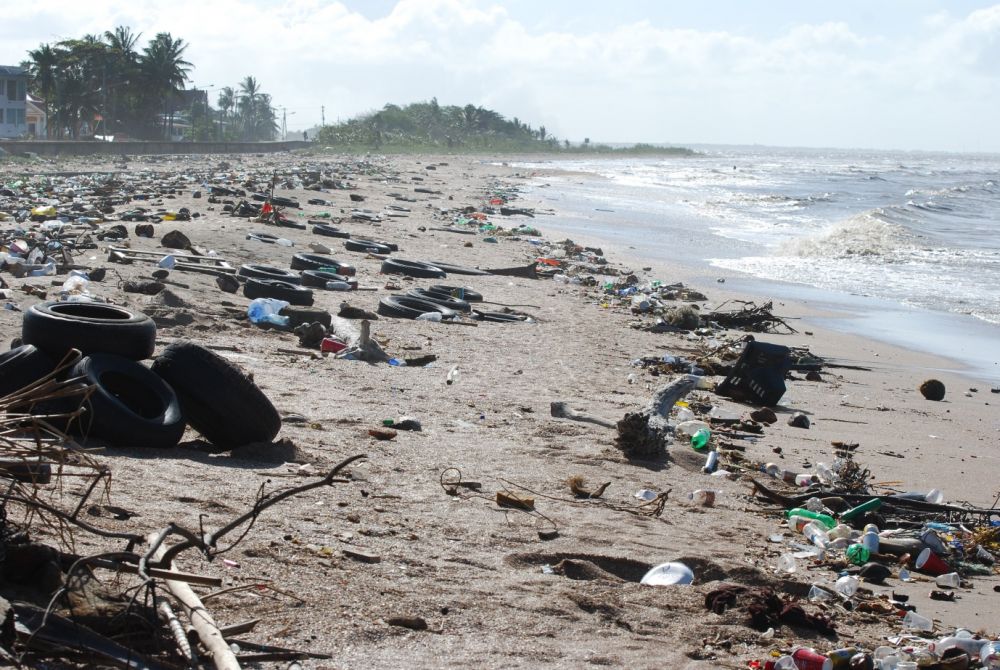 On Thursday 23 February, UN Environment launched an unprecedented global campaign to eliminate marine litter, including microplastics in cosmetics and single-use plastic by 2022.
UN Environment's #CleanSeas campaign – which was announced at the Economist World Ocean Summit in Bali – seeks to put an end to the more than 8 million tonnes of plastics that enter oceans each year.
Around 80 per cent of all litter in our oceans is made of plastic – which has devastating effects on wildlife, fisheries and tourism; costing an estimated $8 billion in damage to marine ecosystems.
The campaign appeals to governments to pass plastic reduction policies, manufacturers to minimise plastic packaging, and consumers to alter unsustainable behaviours.
Erik Solheim, Head of UN Environment, said, "It is past time that we tackle the plastic problem that blights our oceans. Plastic pollution is surfing onto Indonesian beaches, settling onto the ocean floor at the North Pole, and rising through the food chain onto our dinner tables. We've stood by too long as the problem has gotten worse. It must stop."
Ten countries have already committed to plastic reduction targets as a result of the campaign.
Indonesia has committed to reduce its marine litter by an impressive 70 per cent by 2025, while Costa Rica has pledged to dramatically reduce single-use plastic through better waste management and education.
Edgar Gutiérrez Espeleta, Minister of Environment and Energy of Costa Rica, said: "Costa Rica recognises the risks and damage caused by the effects of single-use plastic and non-recoverable micro plastics on the marine environment. We strongly favour the engagement of all relevant stakeholders, including civil society, private sector and all citizens to support national and global efforts. Only through a real and active engagement of all of us, with the help of dynamic partnerships, we will be able to effectively combat marine litter."
In addition, an increasing number of global brands are coming out in support for the campaign, for example Dell Computers.
On Wednesday 22 February, Dell announced the technology industry's first shipment of ocean plastics packaging, the result of an innovative, commercial-scale pilot program.
The plastic collected from waterways and beaches was recycled to make the new packaging tray for the Dell XPS 13 2-in-1.
In 2017, Dell's ocean plastics pilot programme seeks to prevent 8 tonnes of plastic from entering the ocean – the programme supports the Dell Legacy of Good goal of 100 per cent sustainable packaging by 2020.
Piyush Bhargava, Vice President for Global Operations at Dell, said: "Dell is committed to putting technology and expertise to work for a plastic-free ocean. Our new supply chain brings us one step closer to UN Environment's vision of Clean Seas by proving that recycled ocean plastic can be commercially re used."
This issue of ocean plastic has also spurred innovation, for example the invention of a laundry bag capable of preventing shedding microfibres polluting oceans.
To receive similar updates, sign up to our free newsletter here.