UK government plans diesel scrappage scheme
The scheme that would see the scrapping of diesel cars could be introduced in just months as part of a plan to lower emissions and improve air quality across the UK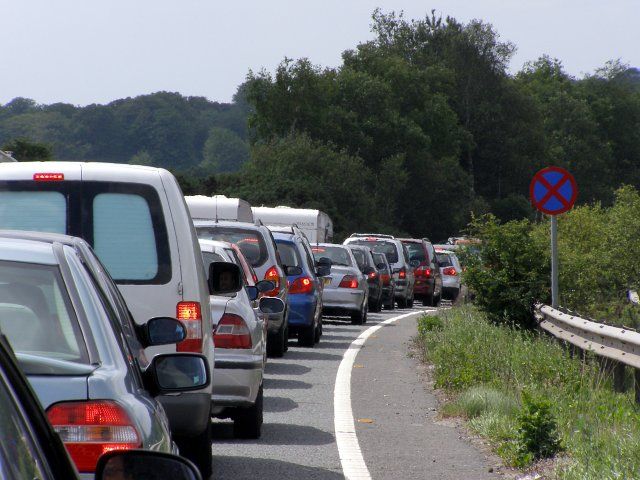 The scheme that would see the scrapping of diesel cars could be introduced in just months as part of a plan to lower emissions and improve air quality across the UK.
According to reports, the Department for Transport and Department for Environment, Food & Rural Affairs (Defra) are developing a scheme in which people will be offered cashback or a discount on low-emission cars when they trade in their diesel vehicles, despite a spokesperson for the Department for Transport's statement that there are currently "no plans" to introduce a scrappage scheme.
The Telegraph reported that talks have taken place with the Treasury – which would finance the plan – and officials are developing a scheme that could focus on geographical areas around the country where pollution levels are highest.
Chris Grayling, the Transport Secretary, when addressing the House of Commons, said: "We have to find the right way to migrate the nature of the cars on our roads and the vehicles on our roads to a point where they cause much less of a pollution problem than they do at the moment."
The news of the scheme follows severe pollution levels in a number of London boroughs which forced the Mayor of London, Sadiq Khan, to urge people to stay indoors and put off exercise until the levels improved.
It also came as Westminster council introduced a 50 per cent surcharge on parking for diesel cars in a bid to drive them out of the borough.
Mr Grayling told the BBC: "The irony is that a decade ago, because of concerns about carbon emissions there was a drive towards diesel... that we now know has a different set of negative effects and the department for the environment is currently preparing, and will launch shortly, our strategy to take tackling the diesel problem to the next level."
He went on to say: "There is no question that in the future we are going to have to move to lower-emission vehicles. We need to do it soon... I would like to see a migration of people away from current technologies to lower-emission technologies. We are providing incentives to do that now and we will be doing more in the months ahead."
Both campaigners and the car industry support the plans, which mirror a scheme developed by the French government to remove old diesel vehicles from the roads because of the high levels of pollution they emit.
Paris has also passed a new regulation which requires vehicles to display a "clean sticker" indicating the cleanliness of the vehicle in high pollution areas.
To receive similar updates, sign up to our free newsletter here.