UK renewables set new records last weekend
Thanks to last weekend's favourable weather conditions, energy generated from renewable sources set new records in the UK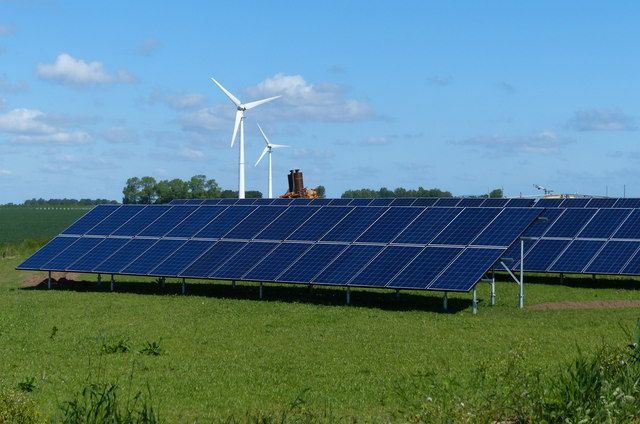 Thanks to last weekend's favourable weather conditions, energy generated from renewable sources set new records in the UK.
Solar photovoltaic (PV) and wind power benefitted from ideal conditions, with a period of prolonged sunshine followed by high winds.
According to energy monitoring site MyGridGB, on Sunday 9 April the country witnessed new records set by renewable and low carbon generators.
MyGridGB collates data from a range of sources to determine the make-up of the UK's electricity mix.
Sunday afternoon at around 14:33 (BST) set a new record of solar energy, contributing more than a quarter (26.25 per cent) of the UK's total energy demand.
An hour later, two more records were set – with energy generated from renewables representing 46.98 per cent and wider low carbon sources 70.93 per cent of the nation's electricity mix.
The news comes less than a month after the nation's transmission system minimum afternoon demand fell below that of overnight minimum demand for the first time in British history, with solar generation cited as the primary cause.
Recently, renewable energy milestones have been witnessed throughout the UK.
In 2016, Northern Ireland Electricity (NIE) Networks connected 299 megawatts (MW) of renewable energy capacity to the national grid, bringing the cumulative total to over 1 gigawatt (GW).
In Scotland, wind turbines contributed 1,331,420 megawatt hours (MWh) of electricity to the grid in February – generating enough energy to power the equivalent of 3.9 million homes, or 162 per cent of Scottish households.
The UK as a whole has also seen CO2 emissions fall by 5.8 per cent in 2016, after coal use fell a record 52 per cent – according to the Carbon Brief.
To receive similar updates, sign up to our free newsletter here.