Uber announces new fee for electric vehicles
Uber have announced their new clean air initiative in London.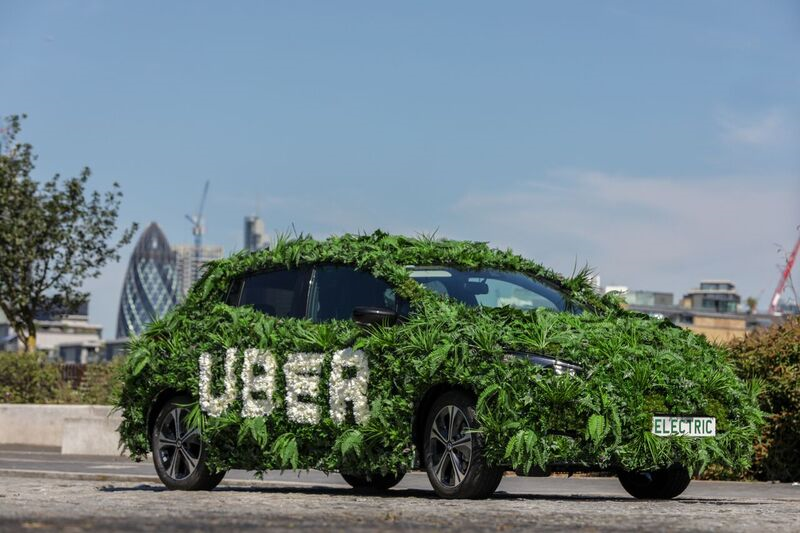 Uber have announced their new clean air initiative in London.
From early next year, a clean air fee of '15p per mile' will be added to every London trip booked through the Uber app. This money will go towards helping drivers upgrade to an electric vehicle.
The drivers upgrade to an electric vehicle will rely on them driving a significant number of miles. For example, a driver using the app for an average of 40 hours per week could expect to receive around £3000 in support towards an electric vehicle in two years' time.
Uber expect to raise over £200 million to support drivers transitioning to electric vehicles over the next few years, with this in mind they expect 20,000 drivers to be upgraded by 2021.
This initiative will help towards the shift of all Uber cars in the capital being fully electric by 2025.
Dara Khosrowshahi, CEO of Uber, said: "The Mayor of London has set out a bold vision to tackle air pollution in the capital and we're determined to do everything we can to back it. Our £200 million Clean Air Plan is a long-term investment in the future of London aimed at going all electric in the capital in 2025."
To overcome the barrier of the availability of charging points, Uber are partnering with a number of third parties to provide more affordable charging options to help drivers transition to electric vehicles.
In addition to this, Uber will introduce a diesel scrappage scheme aimed at removing 1,000 of the most polluting cars from London's roads.
The first 1,000 people in London to scrap a Euro-4 diesel vehicle and provide an official scrappage certificate will receive up to £1500 of credit to spend on Uber rides.
This news follows MPs from the Business, Energy and Industrial Strategy Committee calling for the sales of petrol and diesel cars ban to be brought forward to 2032, this is eight years earlier than the proposed goal of 2040.
Photograph: Uber