Third of UK's biggest companies have now signed up to UN's Race to Zero
Almost 1 in 3 of the UK's largest businesses are leading the way in the world's transition to a low carbon economy, committing to align with UK government ambitions and eliminate their contribution to climate change by 2050.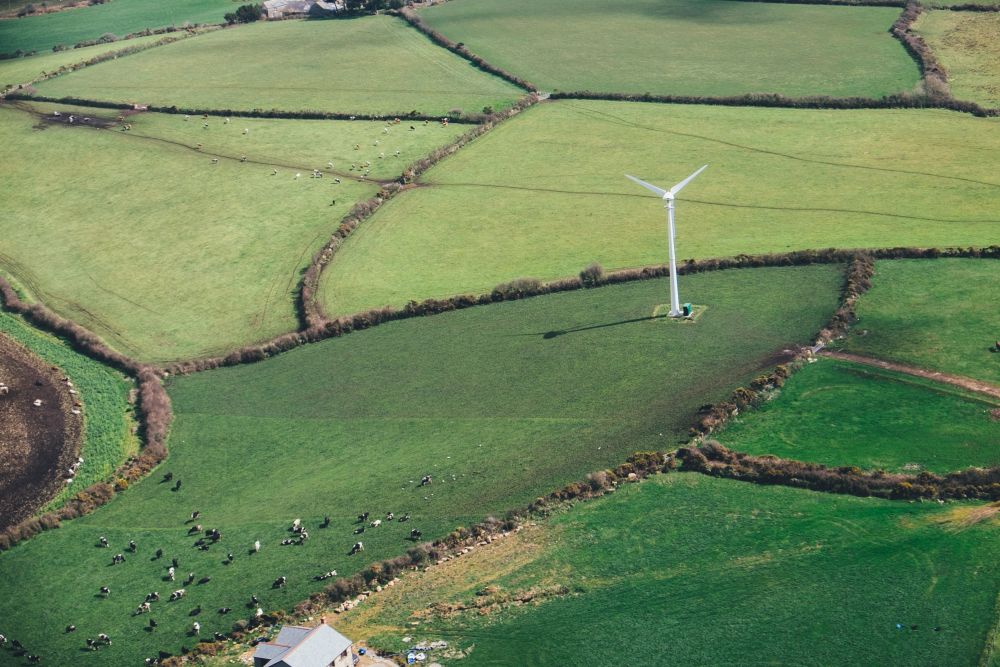 Almost 1 in 3 of the UK's largest businesses are leading the way in the world's transition to a low carbon economy, committing to align with UK government ambitions and eliminate their contribution to climate change by 2050.
30 of the UK's FTSE 100 companies have now signed up to the United Nation's Race to Zero campaign – the largest ever global alliance committed to achieving net zero carbon emissions by 2050 at the latest, backed with science-based targets, with many opting to go even faster. This milestone means pledges have doubled in the past 5 months, with companies including AstraZeneca, BT Group, Sainsbury's, and Unilever and in total representing a total market capital of £650 billion.
Globally, more than 2,000 companies of all sizes have joined the UNFCCC Race to Zero so far, and around a third of these of these are British businesses from across sectors such as transport, technology and finance - putting the UK at the front of the pack internationally.
With the upcoming UN Climate Summit COP26 in Glasgow later this year, the government is today calling on more businesses in the UK and around the world to take urgent action on their carbon emissions by signing-up to Race to Zero and setting out clear pathways to get to net zero.
Business and Energy Secretary Kwasi Kwarteng said: "Businesses wield incredible influence to drive change across society and the economy – we need to harness this power to fight climate change. UK businesses are already leading the way in cutting carbon emissions and building back greener – it is fantastic to see so many of our biggest companies already pledging to reach net zero."
"But more can be done, and so today I am calling on more fantastic British companies to step up, follow suit and pledge to join the fight against climate change."
UK FTSE100 companies who have signed up to Race to Zero include:
Vodafone, which has pledged to halve its carbon emissions by 2030, including the emissions emitted via the company's joint ventures, all supply chain purchases and business travel, and eliminate its contribution to emissions by 2040
Sainsbury's, which has committed £1 billion over the next 20 years to become net zero by 2040. As part of this pledge, the company has also committed to reduce food waste, plastic packaging and water usage as well as increase recycling, biodiversity and healthy and sustainable eating
AstraZeneca, which has committed to achieving zero carbon emissions from its global operations by 2025 and becoming carbon negative across its entire value chain by 2030. This involves doubling its energy productivity; using 100% renewable energy for power and heat and sustainable product design such as the launch of next-generation respiratory inhalers
Rolls-Royce, which has committed to halving the greenhouse gas emissions associated with its operations and facilities by 2030. This involved establishing a circular economy approach to their manufacturing process meaning up to 95% of their jet engines can now be recycled
Government actions to support businesses ahead of COP26 include the Business Leaders Roundtables chaired by COP President Alok Sharma, the work of UK Net Zero Business Champion Andrew Griffith to help the business community embrace the opportunities of the green industrial revolution, and the Together For Our Planet campaign which celebrates businesses making climate commitments and inspires more to join them.
Since his appointment in November 2020, Andrew Griffith has written to every UK FTSE100 company, engaged directly with 77 of their Chairman or CEOs and presented to thousands of businesses of all sizes at virtual events across the UK. This has contributed to British companies and investors Race to Zero pledges increasing to over 700, representing an increase of 241% in just 6 weeks.
This announcement comes ahead of the UK hosting the Business 7 Summit (B7) in May, as part of its G7 Presidency, where committing to action to tackle climate change will be a key focus.
UK High Level Climate Champion for COP26 Nigel Topping said: "With over 15% of the global economy - and now 30% of the FTSE100 - in the Race to Zero, we are close to a critical inflection point, with credible net zero commitments fast becoming the new normal. If they don't join soon, the companies that have so far failed to engage with climate change risk falling behind the curve."