The EY Sustainable Finance Index shows sustainability back on top of board agendas
The EY Sustainable Finance Index (SFI) 2022 offers insight into how financial services firms have improved their disclosure on underlying environmental, social and governance (ESG) measures – and this, in turn, is driving better performance.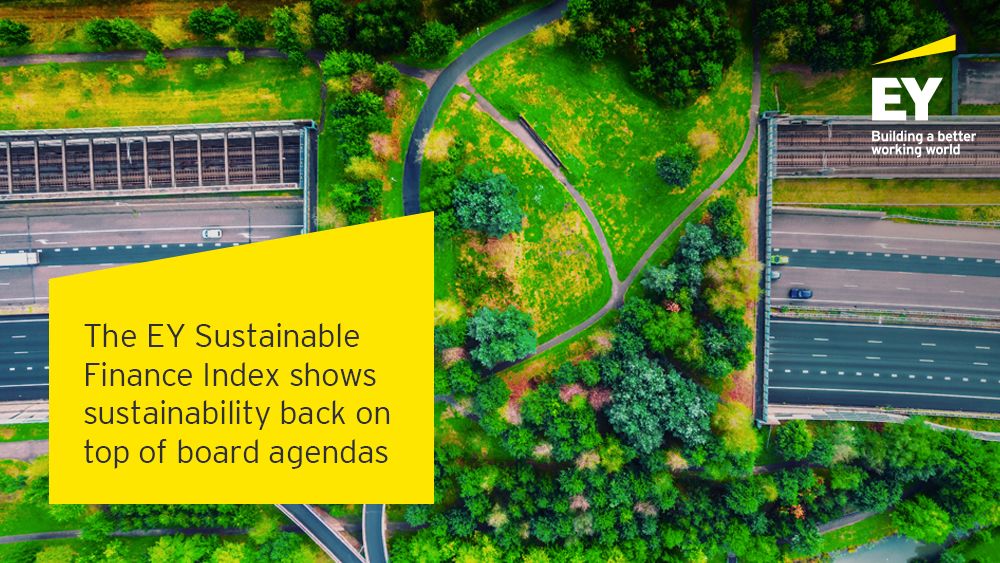 The industry has made significant progress in the last year in focusing on climate crisis and wider ESG issues. There's never been more interest in sustainability and scrutiny on how individual firms are performing against their ESG strategies and targets. While the speed of change has not been fast, it has been steady, particularly across specific sectors and geographies.
A gap between leaders and laggards shows room for improvement
Banks, insurers, and wealth and asset managers have improved their ESG disclosure over the last four years. In fact, wealth managers who disclosed the least in 2018 (72%) have now surpassed banks and insurers (83%). The lowest third of organizations in 2018 have increased their disclosure rates from 61% in 2018 to 77% in 2021.
Despite this progress, there's still much to be done. The greatest gap between leaders and other firms is on environmental parameters and reporting requirements, where there is a lack of accurate quality data and inconsistency in reporting methodologies. European institutions have the highest ESG scores and highest environmental disclosure rates: 84% compared with just 58% for their North American peers. This can be attributed to European regulators that introduced more regulations to promote transparency than their counterparts in other regions.
Fewer than half of all financial institutions report offering green products or solutions, presenting an opportunity to align strategies. Disclosures on the use of renewable energy sources follow the same pattern. While the increase from 19% in 2018 to 30% today is encouraging, the majority of institutions still fail to disclose this information.
Strong performance in talent, skills and accountability
Data protection, workplace safety, equality policies and whistle-blower protection are examples of social parameters that increased from 2018 (83%) to 2021 (87%). Almost 100% of institutions in Europe and North America have had customer data and privacy protection policies in place for years. And today, Japan, China, Australia, India and other nations have strengthened their regulatory oversight and reporting requirements as well.
In 2021, 90% of financial services firms reported significant strides in disclosing diversity and equal opportunity initiatives, compared with just 70% in 2018. Yet, only six out of 10 institutions report on gender balance across the workforce, leaving room for improvement. Not surprising, more firms have made training their workforce a top priority: 80% have a policy on upskilling and re-skilling employees, up from 62% in 2018. Female board member representation continues to improve and twice as many institutions now have board committees dedicated to ESG and sustainability.
Still in the early stages of the long-term journey
Financial institutions are making strong progress with their sustainability agendas, but there is still opportunity to accelerate those efforts. They need to agree on ESG methodologies and build confidence in ESG disclosures. Sustainability is now firmly back at the top of board agendas globally and the data shows that small changes can result in large-scale progress.
Download the EY Sustainable Finance Index 2022: How to put ESG back on track to see how the financial services industry is moving toward sustainability on a sector and regional basis.