Taiwan announces 50% emissions reduction policy
Taiwan approved a GHG emission reduction act on Monday that includes binding targets up to 2050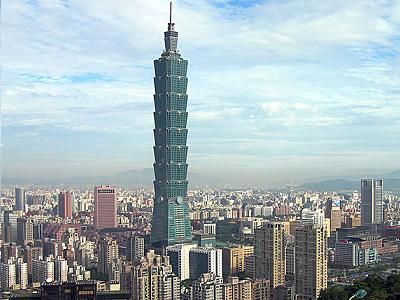 Taiwan approved a greenhouse gas emission reduction act on Monday that includes binding targets up to 2050 and will see the introduction of an emissions trading scheme.
The country will cut its emissions by 50 per cent compared to 2005 levels by 2050, according to a press release by the legislative yuan.
The statement said: "The Taiwan Government will be implementing a cap and trade scheme to achieve low-carbon economy cost-effectively, with the development of international climate negotiation outcomes taken into account while ensuring companies remain competitive globally."
A date for the introduction of Taiwan's carbon market was not set, but the scheme will be implemented "gradually" and is expected to be operating by 2020.
Carbon dioxide emissions in Taiwan reached 333 million tonnes in 2014, according to a recent report.
The statement from the capital Taipei (pictured) on Monday also highlighted the fact that enhanced energy efficiency measures in the public and private sectors will be a key focus of the new climate policy.
The announcement comes in the build up to crucial United Nations' climate negotiations in Paris in December when a global deal is due to signed by nearly 200 states.
Reports suggest that a new global climate deal to limit GHG emissions could have financial implications for Taiwan – not a U.N. member state – unless the country implements similar policies.
The statement added: "In the process of drafting these measures, the government has taken international negotiations over climate change into account and has also sought to ensure the competitive edge of Taiwan's industries,"
The Environmental Protection Administration (EPA) will lead the implementation of the law and will collaborate closely with other agencies.