Sustainability in Surfing: Top 5 innovative ideas
A profile of five companies that are working towards the reduction of ocean pollution in the surfing industry.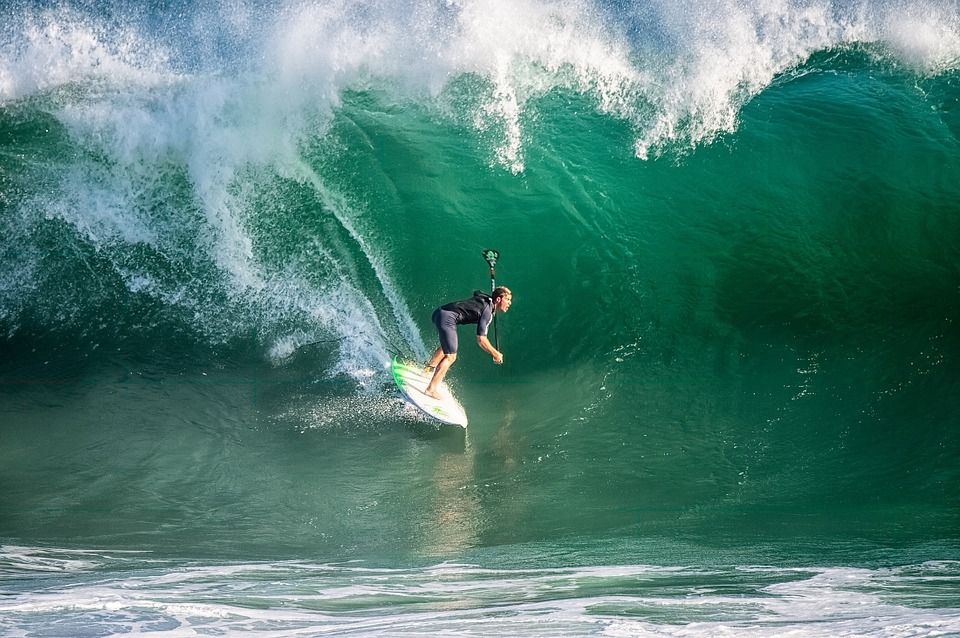 A profile of five companies that are working towards the reduction of ocean pollution in the surfing industry.
1. Otter Surfboards: Wooden boards
The Cornwall-based company use wood rather than commonly used petro-chemicals to make their hollow, skin and frame surfboards. All timber used to make the boards is sourced locally from carefully managed forest plantations, and the more exotic hardwoods from the offcuts bins of a nearby kitchen worktop factory. Large offcuts from the building of the surfboards are used to make handplanes and bellyboards, whilst shavings are utilised in packaging and logburners for heating purposes. For the finishing, Otter Surfboards have committed to using the minimal amount needed of the lowest impact materials and are continually looking for new developments in environmentally friendly lay-up materials and resins.

Find out more here
2. Rareform: Billboard surf bags
American company Rareform re-purpose billboards, otherwise destined to sit in a landfill, into unique surf bags and accessories. The billboards, made from durable vinyl, are simply collected, cleaned and sorted before being sewn together into a new product. Rareform also shows their commitment to sustainability by pledging one per cent of sales to the restoration and preservation of the natural environment.

Find out more here
3. Five Oceans: Ocean waste surfboard fin
German-Australian start-up Five Oceans develops sustainable performance products for surfing and water sports, its flagship product being the ecoFin – the first performance surfboard fin based on recycled ocean waste. Their mission is to save the oceans through the use of ocean recycled plastics whilst simultaneously raising public awareness about the dangers of pollution and promoting viable ideas to fight it. Five Oceans have also committed to giving back one per cent of sales back to the ocean.

Find out more here
4. Enjoy Handplanes: Recyclable handplanes
Enjoy handplanes were created as a way to save broken surfboards, old wetsuits and production waste from going to landfills. All handplanes are made using old foam from broken boards and have a biodegradable core made from agricultural waste and mushroom. They are covered in a dissolvable epoxy and the handles are made from neoprene from old wetsuits. Each handplane is shaped and custom glassed, aiming to create products that are both environmentally friendly and fun to use.

Find out more here
5. Patagonia: Neoprene-free wetsuit
Outdoor company Patagonia, in partnership with speciality materials company Yulex, has launched a neoprene-free wetsuit range. By replacing traditional petroleum-based material with plant-based natural rubber, the company aims to use their business to inspire and implement solutions to the environmental crisis. The lining is made from scrap materials sourced from waste plastics, and Patagonia also commits to giving one per cent of sales to support environmental organisations.
Find out more here