Super Bowl 2018 achieves highest-ever recycling rate
Data from the American football finale shows that a record 91 percent of all waste was either recycled, reused or composted.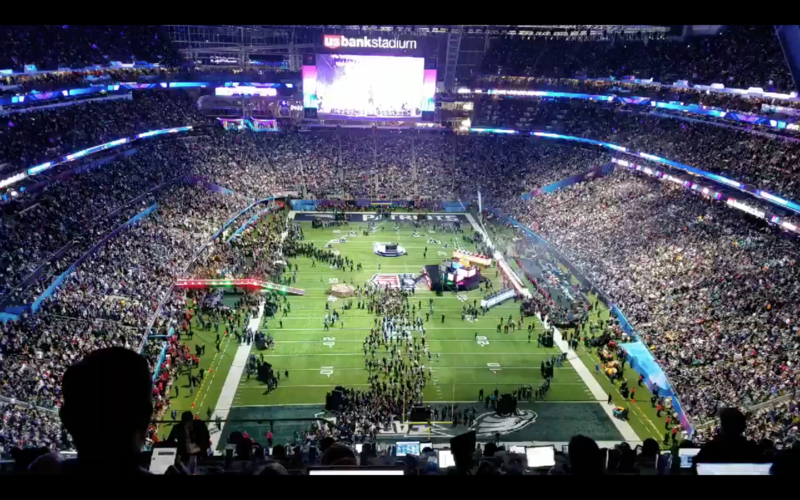 This year's Super Bowl may have been memorable for different reasons: the Philadelphia Eagles becoming champions for the first time, or Justin Timberlake's halftime performance.
The finale of the American football season was also notable for becoming the most sustainable event in the tournament's history.
Data from the game held earlier this month has just been collated and shows that a record 91 percent of all waste was either recycled, reused or composted. This means the National Football League (NFL) has achieved its aim of making the event zero-waste.
Before the event, Climate Action reported on the NFL's intentions to increase waste-diversion at the game to the highest standards.
The organisation has worked with PepsiCo, food services company Aramark, and the US Bank Stadium in Minneapolis on ways to massively scale-up its sustainability efforts.
The results from the game show that 63 of the 69 tonnes of waste from the game was recovered; 62 percent was recycled or reused and 29 percent composted. The stadium, which hosted 67,612 fans, also offset 100 percent of its energy with renewable energy credits.
One of the main ways the stadium achieved such a high rate was to remove items that couldn't be recycled or composted. This means that nearly the whole inventory of utensils and packaging was replaced with sustainable alternatives.
"The zero-waste legacy project is a testament to teamwork, with multiple partners coming together to achieve an ambitious environmental goal," said Director of the NFL's Environmental Program Jack Groh. "The NFL is proud that this programme was not only successful at Super Bowl LII, but will also serve as a permanent installation at the stadium and leave a lasting impact on the community."
PepsiCo's global head of sustainability, Roberta Barbieri, commented: "To tackle waste and boost recycling rates, each of us needs to do our part. While we're working to make PepsiCo's packaging increasingly sustainable and investing in recycling programs in communities around the world, we also want to find new ways to make it fun and simple for consumers to participate".
The NFL has established strong environmental credentials in recent years. The organisation helps distribute more than 150 thousand pounds of food from Super Bowl events to local homeless shelters and community kitchens. It also planted more than 12,000 trees and 4,000 native plants in the host state of Minnesota as part of its urban forestry programme.
Photo: Voice of America