Solar-powered ATMs to provide clean water in Pakistan
Dispensing machines will be introduced as the government in Punjab province aims to provide clean water to over 35 million people by the 2017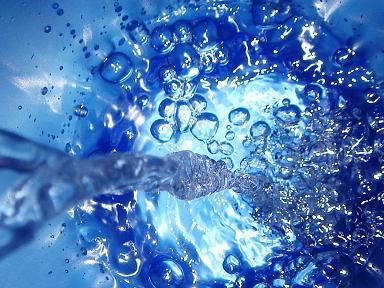 Solar-powered ATMs that dispense clean water will be launched in Pakistan with the government of Punjab province aiming to provide clean water to over 35 million people by the 2017.
The two-foot-square dispensing machines will be introduced in Punjab province which experiences regular water-shortages.
The prototype looks and functions like an ATM, but dispenses water instead of cash and people can be issued a card they can use to claim daily rations of water.
The project is a collaboration between the Punjab Saaf Pani (Clean Water) Company and the Innovations for Poverty Alleviation Lab (IPAL), a research center in Lahore.
Project developers are aiming to install the machines on water filtration plants being established in rural and suburban areas of Punjab province.
Pakistan's government is hoping the project will reduce water waste and improve access to clean water in the country's most populous province of 98 million people.
Pakistan's national drinking water policy estimates that 35 per cent of the country's population lacks access to clean drinking water.
According to the policy, diseases related to water, sanitation and hygiene cost Pakistan's economy approximately 112 billion rupees (US$1.1 billion) annually.
Jawad Abbasi, a programme manager at IPAL, said: "The innovative machines will help the government maintain a record of the exact quantity of clean drinking water being dispensed in a day in a specific locality, besides ensuring its quality."
Abbasi added that the quantity and quality of water being dispensed will be tracked online in real-time, through a central server.
The devices verify scanned cards and then dispense water for the users with buttons being used to start and stop the flow of water.
A metre manages how much water is dispensed with sensors measuring the amount of available water.
The project will initially cover areas with the most serious water contamination issues including the Bahawalpur, Rajanpur and Faisalabad districts of Punjab.
Eligible families will be entitled to collect up to 30 litres of drinking water per day from the filtration plants and the first phase of the programme is expected to benefit 17,500 families.
IPAL is seeking $23,500 in aid from the UK Department of International Development to put the prototype into production and install more of the machines across the Punjab.
Only 13 per cent of people in rural areas have access to tap water, compared to 43 per cent of people in urban areas of Punjab, according to Punjab Saaf Pani Company.
The Punjab government is aiming to provide clean water to over 35 million people by the 2017 and a reported 20 billion rupees (US$200 million) is being allocated for programme.