Solar plane completes historic global circuit
The experimental zero-fuel aircraft, Solar Impulse 2, has completed the final leg of its global circumnavigation attempt.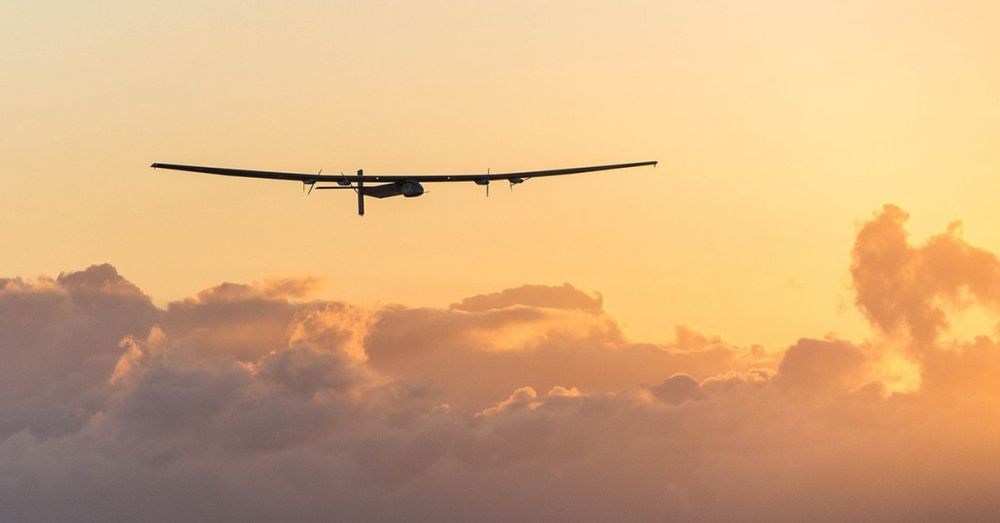 The experimental zero-fuel aircraft, Solar Impulse 2, has completed the final leg of its global circumnavigation attempt.
It is the first circumnavigation of the world by a piloted fixed-wing aircraft using only solar power.
The project was led, and the planes alternately piloted by, Swiss engineer and businessman André Borschberg and Swiss psychiatrist and aeronaut Bertrand Piccard.
The two men have been developing their planes for over a decade to promote clean technologies.
Mr. Piccard wrote his initial vision in 2004: "Our ambition for Solar Impulse is for the worlds of exploration and innovation to make a contribution to the cause of renewable energies. We want to demonstrate the importance of clean technologies for sustainable development; and to place dreams and emotions back at the heart of scientific adventure."
The Solar Impulse prototype has already set eight world records, including first solar aeroplane to fly through the night, between two continents and across the United States.
The aircraft began its journey in Abu Dhabi in March 2015 and has since covered over 40,000km split across seventeen flights, and included crossings of the Pacific and Atlantic oceans.
Following aircraft and weather complications, the decision was taken to delay the original 2015 completion date by 10 months.
Having overcome technical issues, Solar Impulse 2 departed Cairo on Saturday back to Abu-Dhabi for its seventeenth and final segment of the journey.
The final leg was piloted by Bertrand Piccard and took two days and thirty seven minutes to complete.
For the Swiss duo, landing back in Abu Dhabi represents the closure of a seventeen-year undertaking to prove that a solar plane could circumnavigate the globe, and a milestone in sustainable aeronautics.
Mr. Piccard believes that in ten years solar power could play a role in short and medium haul flights: "You can fly with no pollution and no noise - purely electric - and landing in urban airports, making no disturbance for the neighbours. So [there] will be a market for aviation and transport. And maybe sometimes people will say this all started with a crazy idea of flying around the world in a solar aeroplane, and the outcome was useful for everyone."
Mr. Piccard and Mr. Borschberg have announced upcoming plans to create an International Committee for Clean Technologies and utilise the technology gained in Solar Impulse by launching new innovative products, such as the development of solar powered drones.