Solar panels to be fitted on 250 trains in India
In addition to the development of large-scale solar projects and rooftop solar power systems on its rail stations, Indian Railways is now planning to install solar panels on top of its trains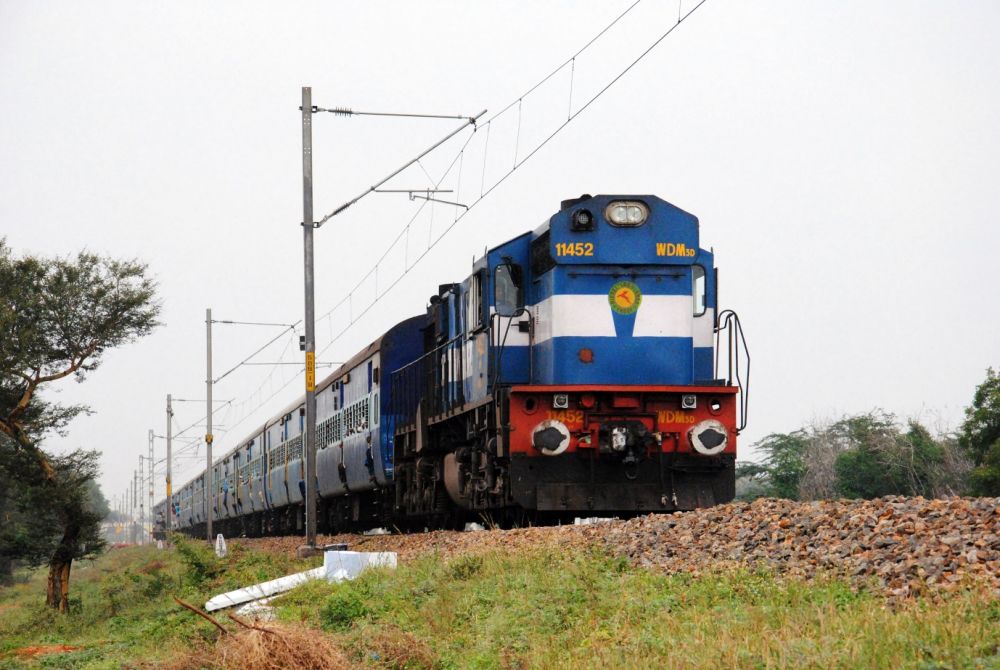 In addition to the development of large-scale solar projects and rooftop solar power systems on its rail stations, Indian Railways is now planning to install solar panels on top of its trains.
According to local reports, Indian Railways will install flexible solar panels and batteries to power lights and fans on board 250 of the network's trains.
A government official said that the world's fourth-largest railway network had already floated a tender of the installation of the solar panels, which will require the successful companies to install both solar panels and battery systems, media reports said.
The companies selected through the tender process will be required to install flexible solar panels and battery systems on six trains on as part of a pilot scheme.
These trains will then be put into commercial operations where the performance of both the panels and batteries will be tested for a period of two months before a decision on large-scale implementation is taken.
According to a study conducted by the United Nations Development Program (UNDP), the rail network could source up to 25 per cent of its total energy requirements from renewable energy sources by 2025.
The Council on Energy, Environment and Water (CEEW) found that Indian Railways could install as much as 3,900 megawatts (MW) of utility-scale projects and 1,100 MW of rooftop projects through an investment of approximately $3.6 billion.
In 2016, Indian Railways announced its partnership with UNDP to set up 5 gigawatts (GW) of solar power capacity on top of its plans to launch a tender for 150 MW of rooftop systems.
Earlier this year, India's Finance Minsiter Arun Jaitley announced that 7,000 railway stations across the country will be powered with solar energy as part of Indian Railways mission to harness 1,000 MW of solar power capacity by 2020.
Under the project, stations will be fitted with rooftop solar power systems in addition to the setting up of solar power plants through developer mode along with a long term Power Purchase Agreement (PPA) by the railways.
Minister Jaitley revealed that work had already begun on 300 stations, with the number expected to increase to 2,000 soon.
For the latest news on clean transport as well as renewable energy, sustainability and climate change sign up to our free newsletter here.