Singapore opens country's first sustainability academy
The Singapore Sustainability Academy (SSA) has been built to highest energy efficiency and green building standards and will serve as the city-state's sustainability learning and collaboration hub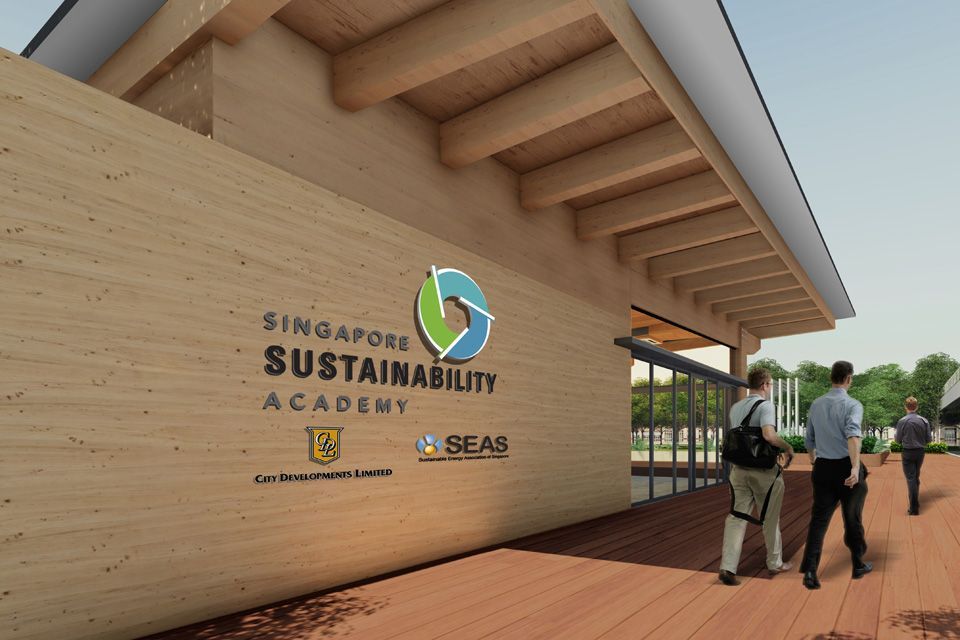 The Singapore Sustainability Academy (SSA) has been built to highest energy efficiency and green building standards and will serve as the city-state's sustainability learning and collaboration hub.
The SSA is a joint collaboration between local property developer City Developments Limited (CDL) and the non-profit Sustainability Energy Association of Singapore (SEAS).
Sherman Kwek, Deputy Chief Executive Officer of CDL, said: "SEAS as the voice of the sustainable energy industry in Singapore has been promoting sustainable technologies, project development as well as financing of clean energy projects locally and regionally."
He went on to say: "Our partnership with CDL for the SSA will provide a platform for not just the industry but also the youth and community to learn and collaborate on sustainable development, mitigation of carbon dioxide emissions and to fight and adapt to climate change and its effects."
The new net-zero emission building – located in Singapore's Farrer Park district – was officially opened last week on World Environment Day, and marks the first major initiative that supports Singapore's national sustainability goals outlined in the Sustainable Singapore Blueprint and Climate Action Plan, in addition to the country's commitments under the Paris Agreement.
The SSA will provide businesses and the public sector with a venue for learning and collaboration on how to make sustainable development work.
The timber used in the building is certified highly sustainable by Nature's Barcode System – a compliance and verification system that tracks the origin and legality of timber products in its supply chain – and also provide a high level of thermal performance, limiting air-conditioning costs.
The building also operates smart energy consumption monitors and sensors to ensure optimal energy efficient levels at all times.
The 3,200 square feet of solar photovoltaic (PV) panels on the academy's roof will generate enough renewable energy to power the entire building, producing 60,000 kilowatt hours (kWh) per year.
The building is projected to consume just 50,000 kWh per year, making the SSA carbon negative.
Erik Solheim, Head of UN Environment, said: "I hope the Academy will inspire more cooperation with the private sector and more engagement with citizens. Our goals for a healthy planet are demanding. But working together like this, I am absolutely confident we will achieve them."
Never miss an update by signing up to our free newsletter here.
Image source: The Business Times