Saudi Arabia unveils plan to end oil "addiction"
The future king of Saudi Arabia unveiled ambitious plans on Monday to end the kingdom's "addiction" to oil and transform its economy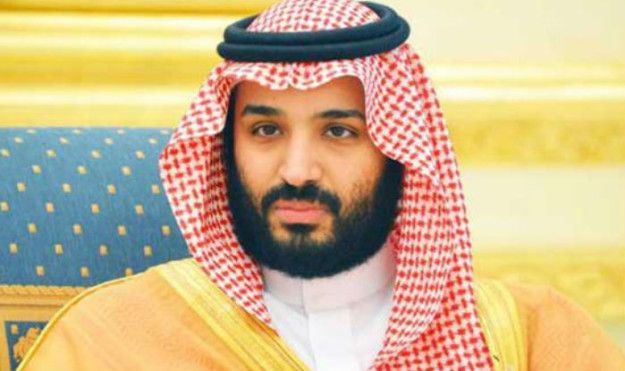 The future king of Saudi Arabia unveiled ambitious plans on Monday aimed at ending the kingdom's "addiction" to oil and transforming its economy.
Deputy Crown Prince Mohammed bin Salman said the world's top oil exporter would raise the capital of its public investment fund to 7 trillion riyals ($2 trillion) from 600 billion riyals ($160 billion) and reduce its near complete dependency on fossil fuels.
Prince Mohammed (pictured), second in line to the thrown and the son of Saudi King Salman, said that 5 per cent of state oil company Saudi Aramco, valued at more than $2 trillion, would be sold through an initial public offering (IPO).
The "Vision 2030" also includes changes to the ultra-conservative social structure of Saudi Arabia including elevated roles and employment opportunities for women and improved status to resident expatriates.
At a press conference in the capital Riyadh, Prince Mohammed said: "We will not allow our country ever to be at the mercy of commodity price volatility or external markets."
The Prince told media that Saudi Arabia has "developed a case of oil addiction" and the new plan is designed to raise non-oil revenue to 600 billion riyals ($160 billion) by 2020 and 1 trillion riyals ($267 billion) by 2030 from 163.5 billion riyals ($43.6 billion) in 2015.
Economists have said the kingdom's fiscal policy has been unsustainable and reduced income from oil exports has made reform even more urgent.
The partial privatisation of Saudi Aramco is central to "Vision 2030" and Prince Mohammed said it would improve transparency and help limit corruption.
The prince was appointed to oversee Saudi Arabia's long-term planning through the Council of Economic and Development Affairs and he is now the most influential figure in the kingdom's efforts to prepare for a future after oil.
The plan also includes ambitious targets to increase the private sector share in the economy from 40 per cent to 60 per cent, reducing unemployment from 11 per cent to 7.6 per cent, and growing non-oil income to 1 trillion riyals ($267 billion) from 163 billion riyals ($44 billion).
31-year old Prince Mohammed said: "I think by 2020, if oil stops we can survive… we need it, but I think in 2020 we can live without oil… The vision is not a dream; it's a reality that will come true."