Rockefellers to abandon fossil fuels in switch to clean energy
The Rockefeller Brothers Fund has joined a coalition that has pledged to rid themselves of more than US$50 billion (£31 billion) in fossil fuel assets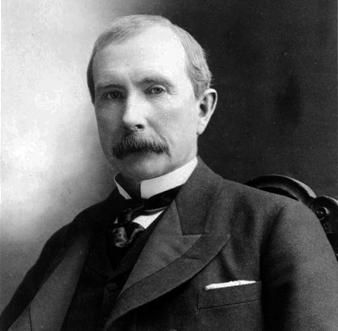 Heirs to the Rockefeller family will sell investments in the fossil fuel industry and reinvest in renewable energy in a bid to combat climate change.
The Rockefeller Brothers Fund joined a coalition on Monday of around 650 individuals and 180 institutions that pledged to rid themselves of more than US$50 billion (£31 billion) in fossil fuel assets.
The fund, separate from the larger Rockefeller Foundation, manages assets of around US$860 million, and the divestment effort could act as an example to other originations and boost global environmental efforts.
Stephen Heintz, president of the fund, said: "We are immediately divesting from coal and tar sands, the most carbon intensive fuels…It's not a huge economic lever, but it does begin to send financial signals and it brings visibility to the issue. This is like a snowball, and it's going to get more and more mass as it rolls forward."
The fund, based in New York City and created in 1940, will assess how to cut other fossil fuel investments while boosting renewable energy companies.
Students and activist investors are backing the divestment effort to persuade foundations, corporations, universities among others to divest from the 200 companies with the largest share of coal and oil resources.
John D Rockefeller (pictured above right) accessed the oil resources of Texas and California in the late 19th century and founded Standard Oil, a company that spawned Exxon, Chevron, Amoco and Mobil.
Heintz said that if Mr Rockefeller was still alive he would be willing to move away from the fossil fuel industry.
Heintz said: "We are quite convinced that if he were alive today, as an astute businessman looking out to the future, he would be moving out of fossil fuels and investing in clean, renewable energy".
The announcement was made in New York the day before the UN Climate Summit which brought over 120 world leaders together in a bid by the United Nations to generate political consensus and will on climate action.
Ban Ki-moon, the UN Secretary-General, hosted the summit with the intention of gaining support for the UNFCCC COP21 summit in Paris in late 2015 when a binding deal is expected to be finalised to slow rising greenhouse gas (GHG) emissions.
On Sunday, Ban joined over 600,000 demonstrators who took to the streets around the world for the People's Climate March in what is being billed as the biggest march on climate change ever.
2,646 rallies and events took place in 156 countries with major marches taking place in London, Melbourne, New Delhi and Rio de Janeiro ahead of the summit at the UN headquarters in New York.
The move is viewed as a significant moment in the history of the battle against climate change with America's leading oil dynasty joining the push for clean energy development and emissions reduction.
Ellen Dorsey, executive director of the Wallace Global Fund, which has co-ordinated the effort to recruit foundations to the cause, said: "This is a threshold moment. This movement has gone from a small activist band quickly into the mainstream."