Report: Skip the Slip - Environmental Costs & Human Health Risks of Paper Receipts
Skip the Slip - Environmental Costs & Human Health Risks of Paper Receipts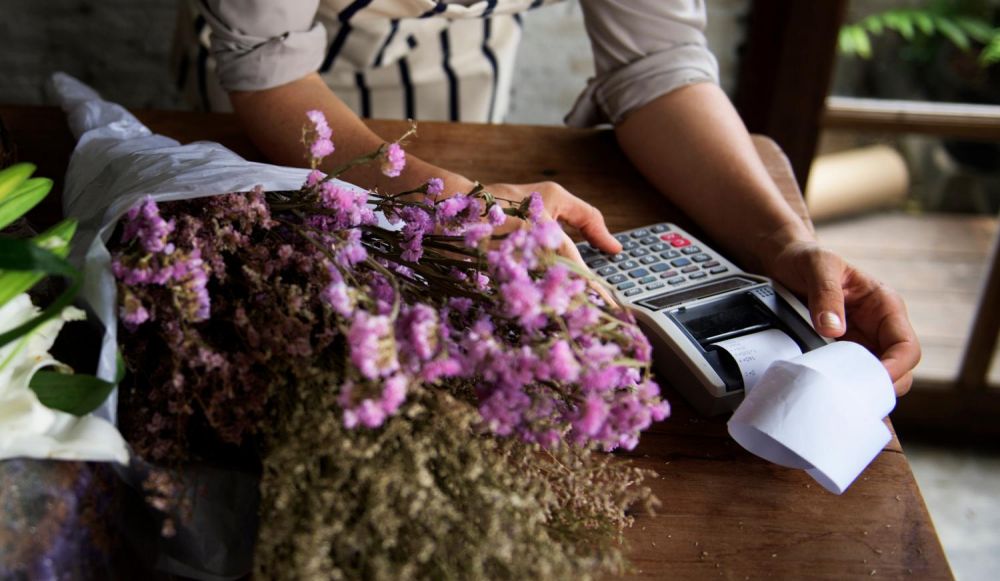 Why Receipts?
Paper receipts may seem insignificant, but they have unnecessary environmental impacts and expose workers and customers to toxins. Every year in the United States, receipt use consumes over 3 million trees, 9 billion gallons of water, and generates over 4 billion pounds of CO2 (the equivalent of 450,000 cars on the road) and 302 million pounds of solid waste during production. Extraction and use of these resources take a toll on the climate, a reminder that we need to continue replacing outdated, wasteful items with innovative solutions.

Receipts also pose health risks as an estimated 93 percent of paper receipts are coated with Bisphenol-A (BPA) or Bisphenol-S (BPS), endocrine-disruptors which serve as color-developers to make the text appear on receipts. When we touch receipts, the chemical coating is absorbed into our bodies through our hands. BPA impacts fetal development and is linked to reproductive impairment, type 2 diabetes, thyroid conditions, and other health concerns. Companies have sought out "non-BPA" paper, but the replacement is commonly BPS, a similar chemical which research indicates has similarly detrimental effects as BPA.
Reducing paper receipts and other disposable items can also be good for business. Analysis from Grand View Research shows that the consumption of thermal paper for receipts is increasing in the United States and worldwide (see below). Additionally, this research shows that the cost of thermal paper is going up each year due to a shortage of leuco dye used in thermal paper, a trend that is projected to continue into 2025. This cost increase is one reason why reducing the automatic printing of unwanted paper receipts can save a business money over the long-term.
There are many ways a business can address its waste, which will not only lessen environmental impacts but also cut operating costs considerably. Receipts are an item with readily available alternatives that companies can implement today on the path to reducing waste overall.
Solutions
Innovative companies are using available options that can lessen environmental impacts and reduce health risks for employees and customers. There are many existing solutions which eliminate the need for phenol-coated paper which we discuss in this report, including:
Dynamic receipts are digital receipts that can contain coupons, surveys, or other add-ons for the customer to offer feedback to a company in the single receipt.
Card readers for smartphones and tablets offer paperless transactions that are seamless and secure.
Digital receipt software is available that works with various point of sale hardware, meaning companies do not need to make changes to their registers.
For customers who desire a printed copy of their receipt, phenol-free paper should be offered by companies.
In this report, we discuss these different solutions and costs, some suppliers of these alternatives, and retailers successfully using them. Click here to access the full report.
Retailer Scorecard
Green America groups selected retailers by in-store receipt practices in the scorecard below. This is a selection and not an exhaustive list. Data for the scorecard was gathered from: direct contact with company, publicly-available information, or research published by The Ecology Center or the Center for Environmental Health.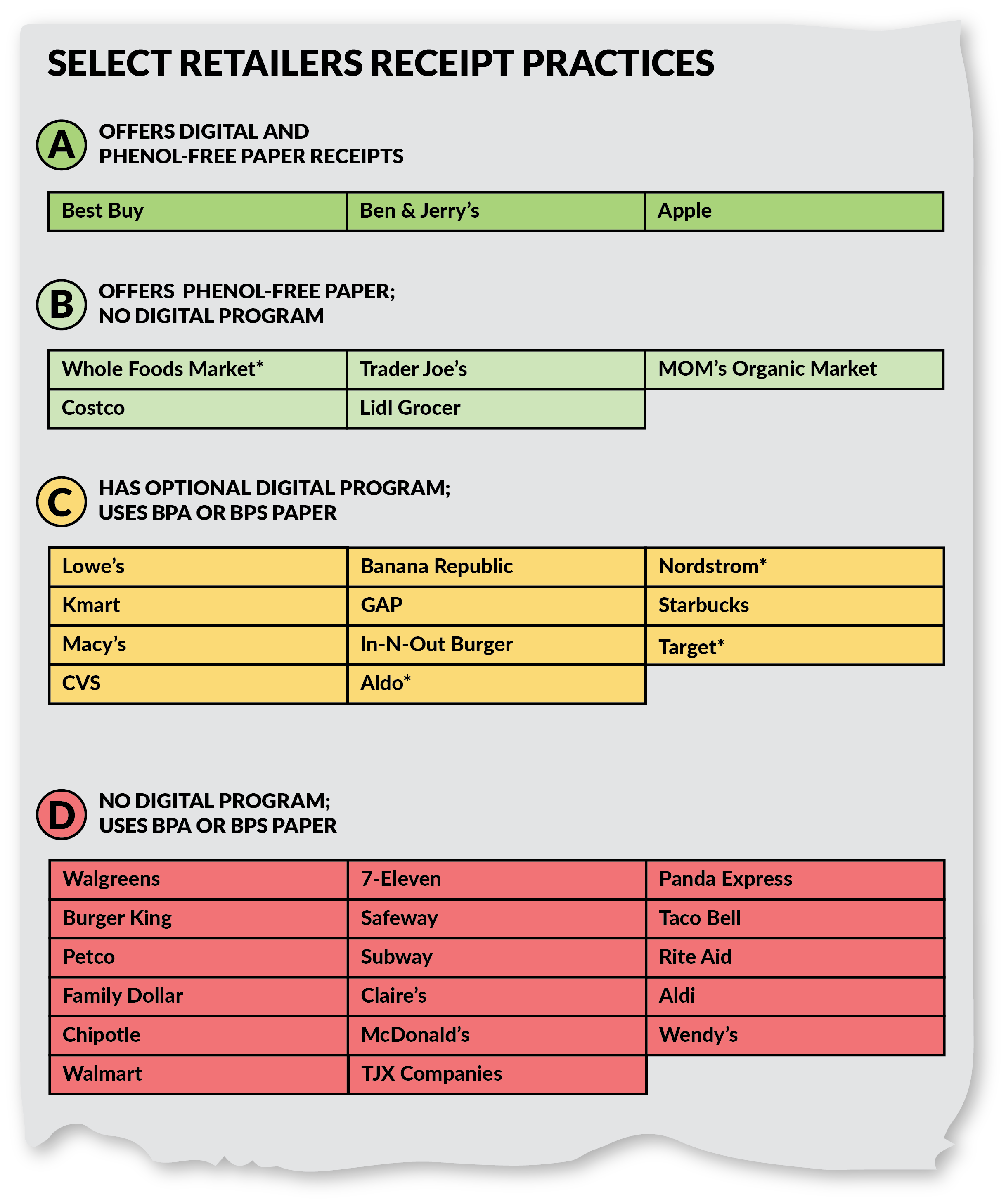 *This denotes a company that offers a no receipt option or is exploring other changes to receipt practices.
Ben & Jerry's uses digital receipts as the default and less than 1% of transactions result in a paper receipt, which at present is not phenol-free.
Costco uses phenol-free paper at many stores and is in the process of implementing at all locations.
Walmart & TJX only offer e-receipts along with a printed copy, which is not environmentally preferable.
Read the full report here.