Renewable energy deployment surge puts global power system on track for IEA's net zero pathway
Research by RMI, in partnership with Bezos Earth Fund, predicts that solar and wind will supply over a third of all power by 2030, helping to limit global warming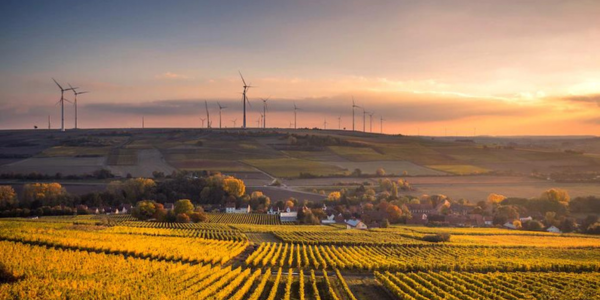 Research by RMI, in partnership with Bezos Earth Fund predict that solar and wind will supply over a third of all power by 2030, helping to limit global warming
RMI and Bezos Earth Fund latest research shows that rapid growth in solar, wind and battery deployment means that by 2030 the global electricity system can deliver ambitious net-zero pathways. This exponential growth in renewable electricity is unlocking widespread benefits, including security of supply and jobs growth, as well as countering energy price inflation.
Complementary research from Systems Change Lab, also published today, shows eight countries have already grown solar and wind generation faster than what's needed to limit global warming to 1.5°C, proving that a rapid transition to renewable energy is possible.
RMI have forecasted that by 2030, solar and wind is to supply over a third of all global electricity, up from around 12% from early July 2023. Forecasts show this would see solar and wind generate 12,000-14,000TWh by 2030, 3-4 times higher compared with 2022 levels. It would also surpass recent calls running up to COP28 for a tripling of total renewable energy capacity by 2030.
According to RMI analysis fossil fuel demand for electricity will steeply decline, down as much as 30% from the 2022 peak by 2030, as renewable electricity further outcompetes hydrocarbons on cost.
Findings show certain key countries and regions including China and Europe are leading the way in adopting clean energy technology, at an exponential growth rate. Nevertheless, renewable deployment is also becoming ever more distributed globally. Globally, wind and solar need to grow from 12% to 41% by 2030, an increase of 29 percentage points.
RMI predicts that what is already the cheapest form of electricity in history will roughly halve in price again by 2030, falling as low as $20/MWh for solar from over $40MWh currently.
The price of renewable electricity has plummeted over the past 10 years, overcoming a key barrier to widespread deployment. Solar and battery costs have fallen 80% between 2012 and 2022, while offshore wind costs are down 73% and onshore wind costs are 57% down, BNEF data shows.
"Exponential growth of clean energy is an unstoppable force that will put more spending power in the pockets of consumers. The benefit of rapid renewable deployment is greater energy security and independence, plus long-term energy price deflation because this is a manufactured technology – the more you install the cheaper it gets," said Kingsmill Bond, Senior Principal, RMI.
FInd out more here.