Preparing for Mexico City post-Copenhagen
Last night, the University of London hosted a panel of climate negotiation experts and analysts. The panel reflected on the shortcomings of Copenhagen and what they mean for the future climate summits.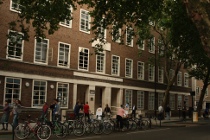 Last night, the University of London hosted a panel of climate negotiation experts and analysts. Panellists reflected on the many shortcomings and setbacks of last December's COP15, but also admitted positive results.
While pessimism dominated much of the discussion, the roads for progress are being paved towards a sustainable future, even if they are not ready to be used. Immediately, the road leads to Mexico City - where the worlds' governments will seek to build a new agreement that will be far-reaching, legally binding and contain measurable goals-one that effectively addresses the shortcomings of Copenhagen, and one that will result in measurable carbon mitigation, proper relief funding, development money, and forest protection.

The bottom line is that COP15 fell short of many essentials. Saleem Huq of the IIED (International Institute for Environment and Development) noted that the climate change we will experience in the next 20 years is already locked in our atmosphere:

"1.5 degrees Celsius of climate change is already locked in to our atmosphere: world leaders have not protected the world's most vulnerable people. We have to be realistic about where we have failed. I am still willing to work to save the rest of the planet."

MJ Mace, an independent legal consultant who oversaw much of the Copenhagen summit, reflected that unfortunately, it may take destruction to galvanise the public and government into real and effective actions; we can only hope that it won't be too late because the window to saving our planet from climate change is still open, but closing fast. The panellists also noted that the recent Climategate scandals have had no discernible impact on the international policies pursued by officials at the negotiation table.

As Mr. Huq's statistics illustrate, the nature of climate change is incredibly long-term-the effects we will feel in the next ten years are not from climate change produced in the last decade-it is from years of post-industrial pollution from the 70's, 80's and 90's already locked into the atmosphere. Climate change negotiations are notoriously slow-global warming was an established problem in 1972, but the first summit didn't occur until the 1992-where today's UNFCC was first formed; it is only now and in the last 10 years that the international community has come to recognise the importance of this global issue, starting with 2002's Kyoto Protocol.

Panellists noted that the COP15 is riddled with failures; in parts, the Copenhagen accord is even a step back from previous climate summits. Perhaps one of the most notable shortcomings as Linda Siegele of FIELD (Foundation for International Environmental Law and Development) mentioned, was that it fails to distinguish between mitigation and adaptation. It highlights carbon mitigation strategies, but not adaptation for the effects that are soon to be felt in countries from human-induced climate change-this issue previously separated during the Bali Conference in 2007. Funding and understanding of the issue are both required

"What we have is a lot of government's making pledges, but not enough government's fulfilling their promises."

While COP15 offers to provide a 'fast-track financing fund' of $30 billion by 2012, and $100 billion by 2020 for the "world's most vulnerable nations," it fails to define what constitutes a "vulnerable nation". This has sparked controversy in the developing world as countries fear they will have to vie for funding, and the funding applies more to developing sustainable energy and economies in the developing world-not for supporting afflicted countries. Under the guidelines currently sketched out, an African country may very well fund a wind-turbine in China. There is no adaptation strategy. Unless a safety net is provided, the poorest nations will inevitably suffer the consequences of the richest nations' carbon emissions.

Much is uncertain going into Mexico City. The fundamental dividing line is caused by a lack of international trust in climate change policy. All of the panellists agreed that countries need to build trust-they believed that countries can begin to trust one another once the developed world and developing world make real financial contributions-the proposed fast-track financing must happen in a measurable way prior to and during Mexico City's COP16 summit. The world's nations must be assured each nation is committed. And in the end, we won't need billions of dollars to combat climate change; we will need trillions.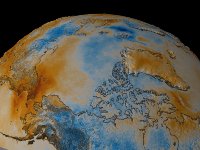 The most beneficial result of last December's summit was that it has made climate change an issue at the top of the political agenda of countries previously unconcerned. The developed world and the developing world's interests will not coincide exactly. However, for the first time, the developing nations understand that climate change is a global issue. Each country must come to an agreement for the sake of themselves, the world and for the future.

Author: Michael Good | Climate Action

Images Provided by:
Matthew Black | Flickr
*~Dawn~* | Flickr
NASA | Flickr