Norway's £500bn sovereign wealth fund drops deforestation firms
Norway's sovereign wealth fund, the largest in the world, has dropped 11 companies for their connections to deforestation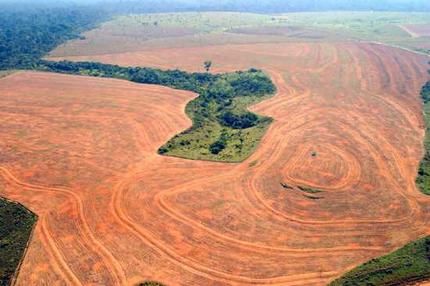 Norway's sovereign wealth fund, the largest in the world, has dropped 11 companies for their connections to deforestation.
The Government Pension Fund Global (GPFG) manages 7 trillion Norwegian Krone (£528 billion) worth of funds and released its annual report for 2015 on Wednesday.
The report shows that six palm oil firms, four pulp and paper companies, and one coal firm were dropped from its investment portfolio last year.
Daewoo International Corp, Genting Bhd, IJM Corp Bhd, and POSCO were formally excluded by the fund's Council on Ethics after investigations revealed their palm oil plantations cause severe environmental damage.
GPFG managers also decided to divest from two other palm oil companies, First Pacific and Kulim Malaysia, as a result of their unsustainable palm oil production methods.
In a statement Lars Løvold, Director of Rainforest Foundation Norway, said that the GPFG's move shows that companies involved in forest destruction risk being cut off from international investment.
Løvold said: "One of the world's largest investors sends a clear signal to the palm oil industry that the industry must stop rainforest destruction… The divestment from First Pacific shows that international investors are moving away from unsustainable practices, and should give First Pacific a reason to reform its business model."
Norges Bank Investment Management, which manages the GPFG, announced a new policy in February clarifying that companies it invests in must also address human rights issues.
The GPFG has investments in about 9,000 firms in 75 countries worldwide.
GPFG managers have been implementing a "risk-based divestment" strategy in recent years and between 2012 and 2015 the fund divested its shares in more than 100 companies based on environmental concerns.
The fund dropped fifty companies over deforestation activities, and eight companies were formally excluded over severe environmental damage in rainforest areas.
The GPFG's 2015 annual report also shows that the fund has divested from French hydropower company GDF Suez, Canadian oil company Pacific Rubiales, and Australian company Panaust, which is involved in the Frieda open pit copper mine project in Papua New Guinea.
The fund still has up to 110 billion Norwegian Krone (£9 billion) invested in high deforestation risk business sectors like beef and cattle, hydro power, mining, oil and gas, palm oil, soy, and timber and pulp.