National Grid begins construction in UK on world's longest subsea power cable
€2 billion subsea electricity cable will share renewable energy between Denmark and UK.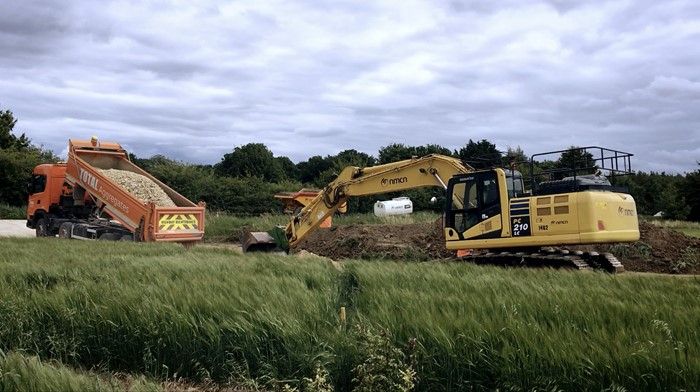 €2 billion subsea electricity cable will share renewable energy between Denmark and UK.
Construction works have begun in Lincolnshire on the Viking Link Interconnector project, a high-voltage direct-current (HVDC) link that will run between Britain and Denmark. It will be the world's longest subsea power cable which will share renewable energy between the two countries.
The new 475-mile Viking Link cable is a joint-partnership between the UK's National Grid and Denmark's Energinet.
The link will begin importing Norwegian hydropower to the UK from next year.
Minister for Energy and Clean Growth, Kwasi Kwarteng, said: "This major construction project will put Lincolnshire firmly at the heart of our economic recovery. Not only will this scheme create local green-collar jobs across the county, but it will also bolster our energy security, reduce bills for consumers, and give our home-grown renewable generators a greater chance to export zero-carbon electricity around the world."
By 2023, the HVDC will have the capacity to transmit renewable energy to power 1.5 million British homes between Bicker Fen in Lincolnshire and the South Jutland region in Denmark.
By 2030, 90 percent of electricity imported via National Grid's interconnectors will be from zero carbon sources.
Mike Elmer, National Grid's project director, said the Viking Link cable would play a vital role in the UK's net zero carbon ambitions by increasing Britain's access to "a cleaner, greener supply of electricity, which will make energy more secure and affordable."
The project also means that the National Grid will be able to export the extra electricity via the link rather than call for wind and solar farms to be turned off. This will reduce the amount of wasted homegrown renewable energy that occur on days where there is more wind and solar power than the UK can use.