Missing Malaysian flight MH370 search affected by climate change
Search for Malaysian Airlines flight MH370 severely hampered by turbulent and unpredictable weather conditions brought about by climate change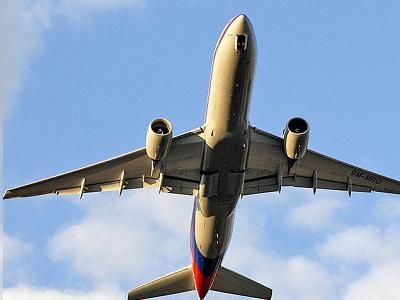 The effects of climate change have hampered efforts to find the missing Malaysian Airlines flight MH370, according to experts.
The aircraft, along with its 239 passengers and crew, has been missing since 8 March and the search operation has been slowed by turbulent conditions.
Data modelers have been mapping air and water currents to help scour the 8,800 square miles of ocean that constitute the search area.
Researches have found that winds off the Southern Indian Ocean have shifted southwards and intensified over the last 15-20 years; a change that has been attributed to host of climate change effects.
Steven Rintoul, an expert on the southern oceans with the Commonwealth Scientific and Industrial Research Organisation (CSIRO), found that combination of atmospheric warming, a hole in the ozone layer, and currents tightening around Antarctica have caused climate systems to shift towards the South Pole.
Rintoul also suggested that potential plane debris that has been identified by crews via satellite could be sandwiched between the Antarctic Circumpolar Current, which moves across the bottom of the southern hemisphere, and the Indian Ocean Gyre, which is active around the outskirts of the Indian Ocean.
Rintoul explained that, "both of those currents are shifting south, and it looks like that's largely due to human activities, but not just greenhouse gases. Both the ozone hole and greenhouse gases are working together to change the winds over the Southern Ocean."
Rintoul went onto explain that over the last two decades, the current has shifted southward by about half a degree of latitude, or around 30 or 40 miles on average, which has resulted in extremely unpredictable conditions.
While it was previously thought that these mega-currents were locked into the trenches and mountains of the deep sea floor, said Rintoul, "it was a surprise to see them shifting at all. In some regions the shifts are much greater, up to 400 miles."
A combination of the water column in this area being exceptionally deep, at 1.2 to 2.5 miles, and consistently cold, sees heat from manmade climate change easily absorbed.
According to Joellen Russell, an associate professor in biogeochemical dynamics at the University of Arizona, "The Southern Ocean takes up something like 70 per cent…of all the anthropogenic heat that goes under the ocean. This is one of the few areas of the global ocean that is immediately and definitely playing a role in the temperature on land, because it's taking up all this anthropogenic heat and carbon. The whole ocean is doing that, but here it's doing it more than it ought to."