London unveils new green transport plan
London Mayor Sadiq Khan has revealed a new draft Transport Strategy for the capital, which includes the expansion of the city's cycle network and a pledge to go zero emission by 2050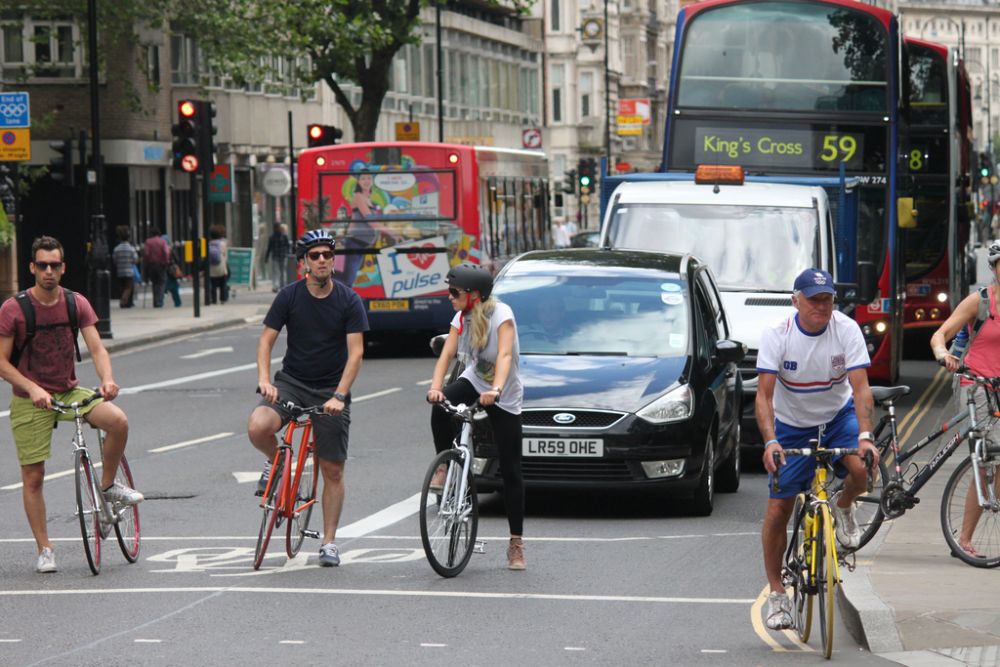 London Mayor Sadiq Khan has revealed a new draft Transport Strategy for the capital, which includes the expansion of the city's cycle network and a pledge to go zero emission by 2050.
The long term plan – which was published on Wednesday 21 June – sets a target of cutting the number of car journeys by three million per day and increasing the proportion of people walking, cycling and taking public transport to 80 per cent of all journeys by 2041, up from 64 per cent in 2016.
Most significantly, these targets are accompanied by the promise of a new zero emission zone in the centre of the city by 2025, with the intention to expand the zone to the whole of the capital by 2050.
Mayor Khan said: "As London's population is set to increase beyond 10 million, our future health and prosperity is more and more dependent on us reducing our reliance on cars. We have to be ambitious in changing how our city works.
"While there will be five million additional journeys being made across our transport network by 2041, at the same time we're setting ourselves a bold target of reducing car journeys by three million every day," he added.
To achieve these targets, the plan promises to significantly extend the capital's cycle route network so that 70 per cent of Londoners will live within 400 metres of a high quality and safe cycle route by 2041.
All taxis and minicabs will be non-polluting by 2033 while London's entire bus fleet – approximately 9,200 vehicles – will be zero emission by 2037, the Mayor's Office said.
The draft strategy also includes proposals aimed at deterring car ownership in the city, including the restriction of car parking provision within new developments and the creation of more secure cycle parking and storage.
Where car parking is needed, the plan states that provisions will be made for electric vehicle (EV) charging points.
Transport for London (TfL) is dedicating £18 million towards the upgrading of the capital's power grids, which will enable energy companies to install 300 EV fast-charging stations by 2020.
The new strategy also includes the expansion of low-emission bus zones (LEBZ) in the city as well as the introduction of a "Toxicity Charge" for the city's most polluting vehicles.
The Mayor of London said: "We have to make not using your car the affordable, safest and most convenient option for Londoners going about their daily lives," he said. "This is not only essential for dealing with congestion as London grows, but crucial for reducing our toxic air pollution, and improving the health of all Londoners."
Paul Morozzo, Clean Air Campaigner at Greenpeace, praised the "ambitious, well-thought-through long term vision for the London transport system".
He said: "Investing in public transport, walking and cycling is crucial to solving the air pollution problem effectively… London is a city at the cutting-edge of so many fields - let's turn it into a clean transport leader too."
For the latest news on clean transport as well as renewable energy, sustainability and climate change sign up to our free newsletter here.