Levi's jeans to make all its products from 100% recycled cotton
The world's oldest jeans brand has announced plans to become the first in the fashion industry to make all of its products from 100 per cent recycled cotton by 2025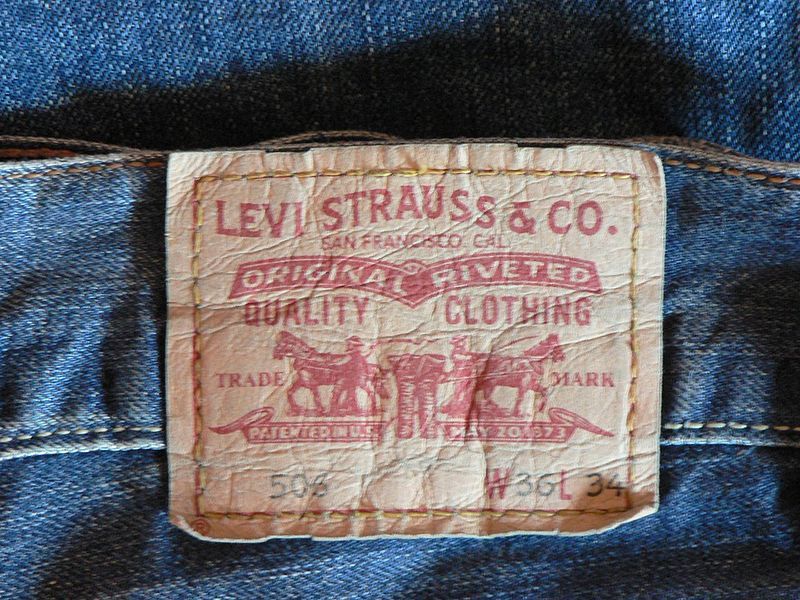 The world's oldest jeans brand has announced plans to become the first in the fashion industry to make all of its products from 100 per cent recycled cotton by 2025.
In just eight years, the $4.5 billion clothing company will halt its use of cotton sourced from cotton fields in favour of recycled old clothes.
There is one significant challenge; the technology to turn worn cotton into a quality fabric resembling denim has not been developed yet.
However, Michael Kobori, Vice President of Sustainability at Levi's, remains optimistic – telling Eco-Business: "Anything is possible."
At present, one fifth (21 per cent) of all the cotton sourced by Levi's is recycled, with the rest coming from cotton fields.
Recycling cotton requires stripping machines which degrade the quality of the material, so only a portion can be used to make new garments.
Commonly, around 30 per cent of recycled cotton content is used in the finished fabric.
Levi's is collaborating with the technology sector to solve this problem, announcing in May 2016 its partnership with Seattle-based tech firm Evrnu to produce the first jeans made from regenerated post-consumer cotton waste.
The prototype that was produced was made from five old cotton t-shirts and required 98 per cent less water than virgin cotton products.
In the U.S. alone, 13.1 million tonnes of textile waste is produced each year, 11 million of which ends up in landfill.
Levi's is currently running a programme in five countries – The U.S., Canada, Japan, U.K. and Germany – which rewards customers with a 15 per cent discount if they donate any unwanted clothes for recycling.
Others in the fashion industry, including the Swedish brand H&M are also running similar recycling schemes.
Kobori said: "We want to encourage consumers to recycle, but we also want to bring in a programme that is unique and differentiates us."
In a bid to develop business opportunities in sustainability, Levi's is also planning to expand its Levi's Tailor Shops – where customers will be able to get garments repaired, altered or customised.
Kobori asserted that the brand's commitment to sustainability would not falter, with sustainability fast becoming one of the label's unique selling points.
He said: "Sustainability is becoming more important for us…Heritage is our bedrock, it's who we are. But if we are able to articulate to the consumer that we also stand for the right causes and issues, we become much more contemporary and relevant."
Never miss an update by signing up to our free newsletter here.