Leonardo DiCaprio invests in sustainable footwear brand, Allbirds
The eco-friendly shoe brand has received investment from the Oscar-winning actor.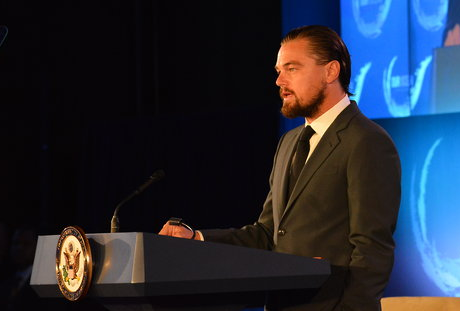 The eco-friendly shoe brand has received investment from the Oscar-winning actor.
Allbirds, a San Francisco-based shoe company, use a number of sustainable materials to make their shoes. They have three different types of material:
The Wool shoes are sourced from sheep in New Zealand, this uses 60 per cent less energy than materials used in typical synthetic shoes.
The Tree shoes are sourced from South African farms that minimise fertiliser and rely on rainwater. This means that, compared to traditional cotton materials, manufacturing uses 95 per cent less water.
The Sugar shoes are sourced from Southern Brazil, the sugar cane is a renewable source that grows quickly, removing carbon from the atmosphere in the process. It is a self-sufficient material that is transformed into their SweetFoam shoe sole.
They use recycled plastic bottles for the shoelaces, castor bean oil for the soles and their packaging is made from 90 per cent recycled cardboard.
The shoes will set you back around $95, but they have a 'confidence in comfort' scheme where you can trial the shoes for 30 days and if you are not happy with the product you can return them and get your money back.
The brand was founded by native New Zealander, Tim Brown. After years of research he was joined by Joey Zwillinger, an engineer and renewables expert. They have three stores located in San Francisco, New York and Toronto.
Brown voiced his concern on the impact of shoe production on the environment, he said: "Outside of the fossil fuel industry, the fashion industry is the largest contributor of carbon emissions into the environment."
Earlier this month, Leonardo took to Twitter to provide an official statement on his investment with the brand.
Proud to be an investor in @Allbirds, a company dedicated to creating a more sustainable future by developing new materials and serving as a model for the footwear industry. Learn more: https://t.co/hmAn6cqdg5.

— Leonardo DiCaprio (@LeoDiCaprio) August 1, 2018
If you want to find out more about Allbirds shoes then click here.