Leaders address food security at African Green Revolution Forum in Ethiopia
Government officials, business leaders and the heads of leading NGOs are meeting in Addis Ababa, Ethiopia for the African Green Revolution Forum (AGRF) to discuss food security, sustainable agriculture and the threat of climate change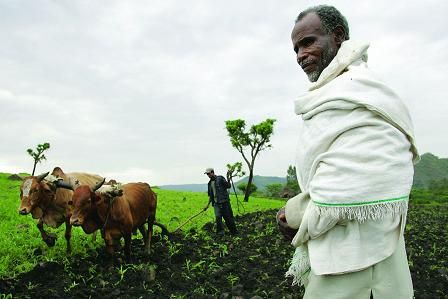 Government officials, business leaders and the heads of leading NGOs are meeting in Addis Ababa, Ethiopia for the African Green Revolution Forum (AGRF) to discuss food security, sustainable agriculture and the threat of climate change.
Nearly 1,000 participants are expected to attend the AGRF, including African Heads of State, Ministers, farmers, business leaders, representatives of youth and women's organizations, and scientists.
The theme of this year's AGRF is "Beyond the Tipping Point: A New Vision and Strategies for Inclusive and Sustainable Transformation." And the main partners include the African Union, the International Fund for Agricultural Development (IFAD), and the Southern African Confederation of Agricultural Unions (SACAU).
The meeting is from 1-4 September and discussions will focus on funding and investment plans to implement a greener economy and sustainable development in Africa, and to combine the economic productivity of agriculture in the region with sustainability.
Kanayo Nwanze, President of the International Fund for Agricultural Development (IFAD), said: "I am proud that many African nations are becoming economic powerhouses, but without a viable agricultural sector and a strong rural economy, there cannot be a viable future for Africa. Scaling up productivity in African agriculture so that it contributes to the prosperity of the women and men living in rural areas is an absolute prerequisite of prosperity for our continent."
The African Union issued the Malabo Declaration in June pushing for accelerated agricultural growth. In the Declaration, African Heads of State called for the doubling of food productivity in Africa, halving of poverty and significant progress toward the elimination of child under-nutrition by 2025.
Nkosazana Dlamini Zuma, the African Union Chairperson, recently highlighted the importance of the AGRF saying: "These goals represent a renewed political commitment, at the highest level, for agriculture-led growth across our region. We need to go further, faster. AGRF gives us the opportunity to hit the ground running and set in motion the plans and measurable steps needed for an inclusive, sustainable transformation of African agriculture by all actors."