Ireland makes world's first pledge to divest from fossil fuels
The Irish Parliament has passed a bill which forces the country to divest its assets in fossil fuels.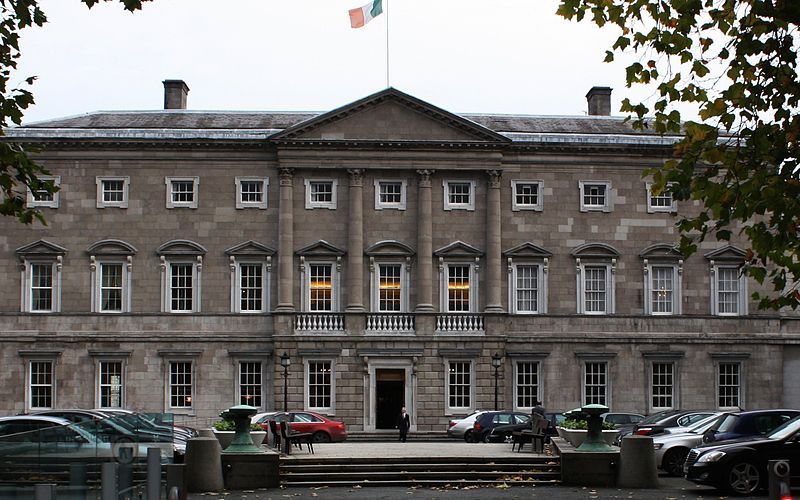 The Irish Parliament has passed a bill which forces the country to divest its assets in fossil fuels.
The legislation is a world first and received support from all political sides; it is expected to sail through the upper chamber to be made law.
Once complete it will mean that Ireland's 8 billion euro Strategic Investment Fund will have to sell its assets in companies which derive their income from fossil fuels. At present, the fund has investments worth 318 million euros in 150 such companies worldwide.
The achievement is the result of a long-running campaign led by independent politician Thomas Pringle, who introduced the bill, and a range of civil society organisations, including Trócaire and the Global Legal Action Network.
Éamonn Meehan, Executive Director of Trócaire said the Irish Parliament had made a "powerful statement" in passing the bill.
"It has responded to the public's call for leadership on this issue and sent a powerful signal to the international community about the need to speed up the phase out of fossil fuels if global climate goals are to be delivered.
"Ireland has gained a reputation internationally in recent years as a 'climate laggard' and just last month Ireland was ranked the second worst European country for climate action, so the passing of this bill is good news but has to mark a significant change of pace on the issue."
Gerry Liston, one of the legal advisers who helped draft the bill at Global Legal Action Network, commented: "Governments will not meet their obligations under the Paris Agreement on climate change if they continue to financially sustain the fossil fuel industry. Countries the world over must now urgently follow Ireland's lead and divest from fossil fuels."
Ireland joins a growing legion of major organisations, companies and public funds which are using divestment as a tool to combat climate change. Norway's own sovereign fund, which is much larger, has taken some initial steps to exclude fossil fuel companies from its investment rules.
Photo Credit: Tebibyte/CC