International Copper Association: On Copper Mining Misconceptions
Sustainability objectives coupled with innovation are transforming the way in which copper is extracted.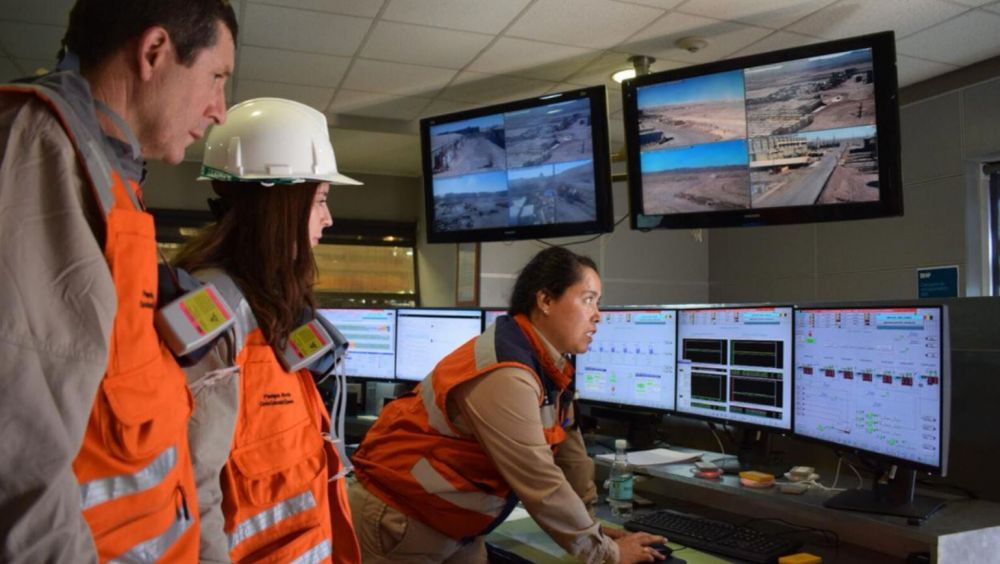 Sustainability objectives coupled with innovation are transforming the way in which copper is extracted.
COP26 provided the opportunity for the international community to collectively set goals and strategize on the actions needed to stop climate change. While the focus has long been on sovereign governments setting national goals, it is clear more ambitious action is necessary. To achieve net-zero emissions by 2050 and keep global warming under 1.5°C, industry has a crucial role to play, not only in reducing emissions, but in supplying the ingredients for a low-carbon transition. Copper is a key enabler of energy-efficient technologies needed for decarbonization and the clean energy transition. The world emits around 50 billion tonnes of greenhouse gases (GHG) each year, with 0.7 percent of that number coming from the manufacturing of nonferrous metals, and approximately one third of that percentage comes from copper production. International Copper Association's (ICA) industry-leading members continue to strive to improve their sustainability credentials. Despite these facts, many misconceptions surrounding copper mining, and mining in general, persist.
Mining is often associated with images of rudimentary tools and inefficient, outdated technologies. While the need for improvement in innovative and responsible practices will always be present, ICA members are continuing to advance technology and safety practices. These innovations include technologies that might not be traditionally associated with popular conceptions about the mining process, such as the use of robotics and automated vehicles for riskier tasks, using biometrics for workers to monitor fatigue, employing artificial intelligence to prevent equipment malfunctions before they happen, and automating physically demanding processes.
Sustainability and decarbonization are top items on the agendas of copper mining companies and ICA member CEOs. ICA members utilize vast amounts of data to improve decision making, invest heavily in technological advancements, carry out due diligence of the supply chain, meet increasing demand through a combination of recycling and sustainable mining, implement decarbonization strategies and work to act responsibly toward their employees, local communities, customers and the environment.
ICA members have long understood the importance of corporate social responsibility, the need to reduce their carbon footprint and to extract resources sustainably. This is a continuous effort for the copper mining industry and all mining industries, and ICA will keep supporting its members in their actions to continuously improve ESG outcomes. Globally, solutions for reducing GHG emissions and meeting the Paris Agreement goals rely on copper, and copper continues to be essential to the green transition. ICA members are aware of their role in supporting a sustainable future and the increasing duty to do so in a responsible way.
Misconception #1: There is no need for more mining to meet copper demand
As part of the transition to electrification and a greener economy, demand for renewables, electric vehicles, greater energy efficiency and electrification is increasing rapidly. Copper's natural properties make it a key material for these technologies. The World Bank argues that clean-energy technologies are more material intensive and greater numbers of minerals and metals will be needed. Demand for copper is already on the rise and is expected to increase over the coming years. However, a common misconception is that there is not enough copper in the ground to meet this rising demand, or alternatively, that the demand can be met entirely through recycling.