Insured losses from natural catastrophes break through $100 billion threshold again in 2022
Natural disasters resulted in global economic losses of USD 275 billion in 2022, of which USD 125 billion were covered by insurance, finds Swiss Re.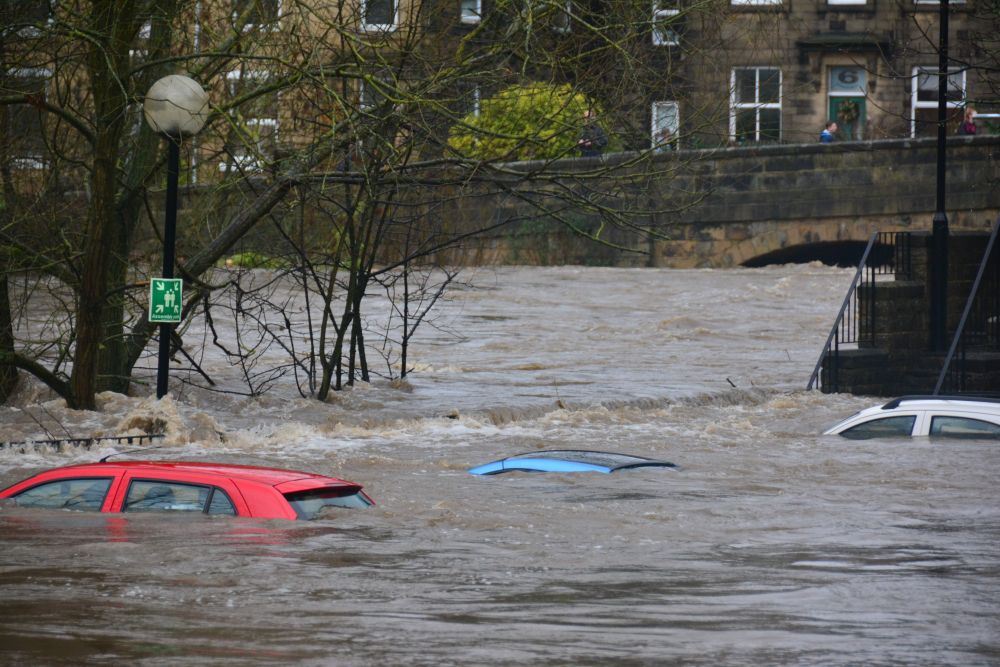 Natural disasters resulted in global economic losses of USD 275 billion in 2022, of which USD 125 billion were covered by insurance, finds Swiss Re.
With Hurricane Ian in Florida, record breaking losses from hailstorms in France, floods in Australia and South Africa, winter storms in Europe and the US as well as droughts in Europe, China and the Americas, 2022 was the second consecutive year in which insured losses from natural catastrophes exceeded the USD 100 billion mark.
This reaffirms the trend of a 5–7% average annual increase in insured losses over the past three decades, reveals Swiss Re's latest sigma report.
Martin Bertogg, Head of Catastrophe Perils at Swiss Re, said: "The magnitude of losses in 2022 is not a story of exceptional natural hazards, but rather a picture of growing property exposure, accentuated by exceptional inflation."
"While inflation may subside, increasing value concentration in areas vulnerable to natural catastrophes remains a key driver for increasing losses. For our industry this is a call both to reflect the latest exposure even more carefully in risk assessments while continuing to support society in being better prepared."
With natural disasters continuing to wreak property damage across the world, the demand for coverage has grown.
At the same time, inflation has surged over the last two years, averaging 7% in advanced economies and 9% in emerging economies in 2022. The effect of high prices has been to increase the nominal value of buildings, vehicles and other insurable assets, thus pushing up insurance claims for damage caused by natural catastrophes.
Jérôme Jean Haegeli, Swiss Re's Group Chief Economist, said: "The economic storm is not over, and interest rates will likely have to increase further given existing inflation pressure. This means higher financing costs and, as a result, capacity providers are likely to remain more cautious in deploying capital for a number of reasons, including risk assessment and loss experience. In our view, as higher exposures encounter shrinking risk appetite, momentum for rising prices, higher retentions and tighter terms and conditions will likely continue."
Insured losses were largely driven by Hurricane Ian, by far the year's costliest event. Making landfall in Florida in September as a category 4 storm, Ian resulted in estimated insured losses of USD 50–65 billion. After Hurricane Katrina in 2005, Ian ranks as the second-costliest natural catastrophe insured loss event on sigma records.
In February 2022, a cluster of storms (Eunice, Dudley, Franklin) in north-western Europe triggered combined insured losses of over USD 4 billion, bringing the total for this category to almost double the previous 10-year average. Meanwhile, France saw the highest ever annual loss (USD 5 billion) from hailstorms.
Find out more here.