Innovative battery storage attached to floating offshore wind farm
The world's first floating offshore wind farm now comes with battery storage included.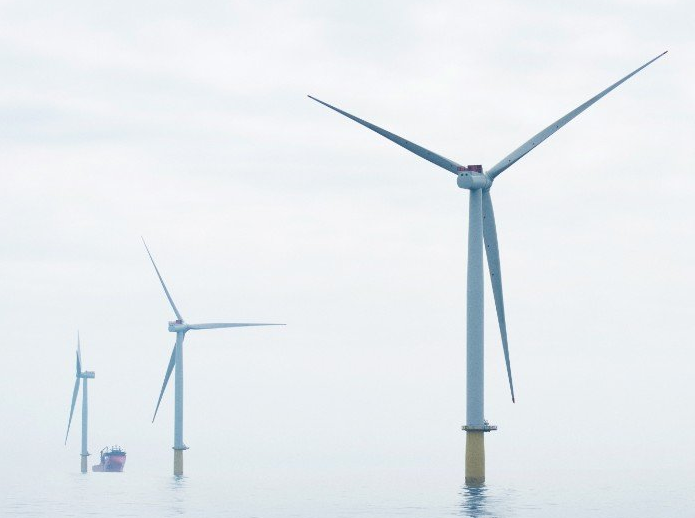 The world's first floating offshore wind farm now comes with battery storage included.
Developers Equinor built the unique wind farm late last year off the east coast of Scotland and it has so far performed beyond expectations.
They have now gone one step further and built a set of batteries attached to the site in order to make the wind farm more efficient.
The battery project – called Batwind – has been constructed on land, 15 miles from where the five floating turbines generate clean electricity.
The 1 megawatt batteries will be used to store power when the wind is blowing and release it to the National Grid at times when it is most needed. This provides a reliable and smart way of supporting supply and demand.
The capacity of the batteries are the equivalent to 128,000 iPhones, according to Equinor.
"To make renewable energy more competitive and integrate even more renewables to the grid, we will need to find new, smart solutions for energy storage to provide firm power. How to do this in a smart and value creating way is what we are aiming to learn from Batwind," said Sebastian Bringsvaerd, development manager on the project.
The innovative project provides an important opportunity to learn how batteries can be used alongside renewable energy. Batwind will be fed more and more data to work out the most efficient times to store and deliver power. This will include weather forecasts, market prices and times of high energy demand.
While the site is unique, the co-location of batteries at renewable sites is becoming more frequent. This is anticipated by experts to increase as costs continue to fall and the need to transition away from fossil fuels becomes more pressing.
"The value in storage is not necessarily in the amount of energy you can store, but how you optimize, control and offer smarter energy solutions. By developing Batwind we get real time data, commercial experience and technical verification," added Bringsvaerd.
Photo Credit: Equinor