India's solar market to become the world's third largest this year
India is set to overtake Japan as the world's third-largest solar power market in 2017, according to a Taiwanese research firm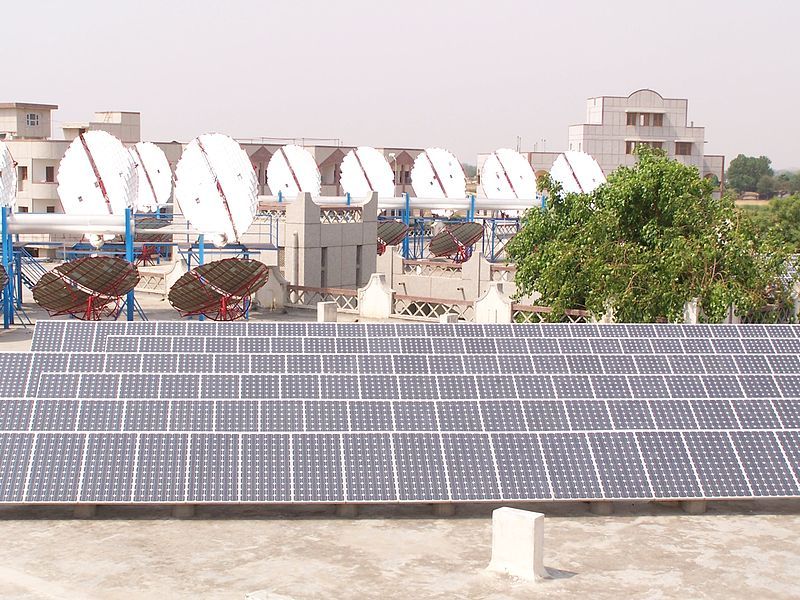 India is set to overtake Japan as the world's third-largest solar power market in 2017, according to a Taiwanese research firm.
The firm – EnergyTrend – predicts that the global solar photovoltaic (PV) demand is expected to remain stable at 74 gigawatts (GW) in 2017, with the Indian market experiencing sustained growth.
According to the analysis, India is expected to add 14 per cent to the global solar PV demand as the country's government pursues its ambitious target of 100 GW of solar capacity by 2020 – the equivalent of the addition of 90 GW over the next five years.
While growth in China's solar PV demand is expected to reduce slightly as the government has a lower capacity addition target compared to the last year.
Recently India surpassed the 10 GW solar PV installation milestone, having tripled its capacity in less than three years.
EnergyTrend projects that the nation will add an additional 10 GW this year, while the Indian government expects to add 20 GW over the next 15 months.
A total of 14 GW solar capacity is reportedly under construction or at the design stage in the country, with a large portion expected to be commissioned during this financial year and a further 6 GW is scheduled to be auctioned soon.
India's government has introduced a series of measures to foster renewable energy development.
Last month, the Central Electricity Regulatory Commission (CERC) announced plans to lower the floor price of solar renewable energy certificates (REC) from 1 April, 2017.
According to plans laid out in India's latest union budget, almost every railway station in the country will soon be powered by solar energy.
Furthermore, a new report released earlier this year revealed that if the cost of renewable energy and storage continues to fall at current rates, India could phase out coal power completely by 2050 – significantly outperforming its commitments under the Paris Agreement.
For the latest news on renewable energy, sustainability and climate change, sign up to our free newsletter here.