India's 750 MW solar auction receives bids totalling 7.5 GW
India's recent solar energy tender has attracted bids from 20 project developers from across the world, with a cumulative capacity of 7.5 gigawatts (GW), a 10 times over-subscription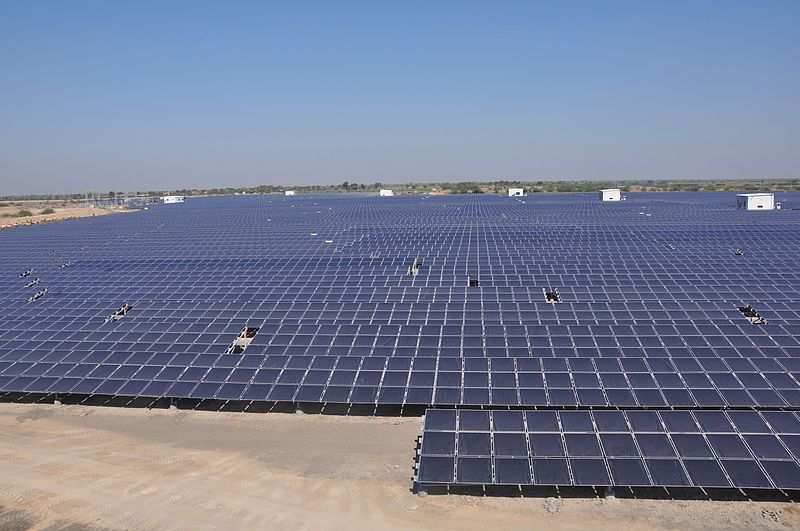 India's recent solar energy tender has attracted bids from 20 project developers from across the world, with a cumulative capacity of 7.5 gigawatts (GW), a 10 times over-subscription.
As of December, India's total solar capacity amounted to 9 GW.
During 2017, the solar energy sector is expected to add another 9 GW of capacity – elevating India's overall capacity to compete with other nations including China and Japan, according to the cleantech consultancy, Mercom Capital Group Llc.
The Rewa solar park, in the Madhya Pradesh district, will be developed in 3 phases of 250 MW capacity each, covering a total of 1,500 hectares.
The first phase of development is expected to commence in June this year, with the entire project expected to be competed and operational by December 2017.
Of the 20 bidders, four have submitted to develop all three sections of the project, including ReNew Power (one of India's leading renewable energy developers and backed by Goldman Sachs) and Adani Group (operator of India's largest solar power project).
Indian industrial firms Hero Future Energies and Mahindra Renewables both submitted bids to develop 500 MW.
Several Indian and global companies submitted bids to develop 250 MW of capacity each, including Acme Solar, Orange Renewables, Torrent Power, GDF Suez, RattanIndia Power, and Azure Power Canadian Solar.
Nearly a third of the planned capacity has already been allocated to the Delhi Rail Metro Corporation (DMRC), who have agreed to procure at least 121 million kilowatt-hours (KWh) of electricity every year from the first phase of the project.
The solar park will be financed by the International Finance Corporation (IFC), after signing an agreement with the government of the state of Madhya Pradesh earlier this year.
Under the 2015 Paris Agreement, India committed to source 40 per cent of its electricity from non-fossil fuels by 2030; the country now plans to source 57 per cent by 2027.
India's strong commitment to solar energy will greatly aid the pursuit of this target.
For the latest news on renewable energy, sustainability and climate change, sign up to our free newsletter here.